Grooming Report for Saturday, April 1, 2023
Possibly the last Grooming of the season.. hoping for at least 1 more weekend

55 miles groomed by Ken and Derek (Chemult Run from Crater Butte up past Beals Loop)
Thanks again to all who came out to our family play day!!
---
Grooming Report for Thursday, March 9, 2023
8 1/2 hrs 51 miles thanks Mike Campbell!! Beals Loop to Windigo and Chemult Run around Crater Butte. And looks like we have some visitors near Two Rivers!! Awesome Elk sighting!
---
Grooming Report for Sunday, February 19, 2023
4 members of TRACs club cleared the Lower Deer Creek Loop trail. Twenty trees cleared! Warning there is a large tree on deer creek that is across the trail and could not be cleared, so be cautious. We will build up snow around the tree as we groom to make the trail safer. Groomer was out for 9 hours.. 5 hours spent clearing the trail. Thank you all so much for your hard work!
---
Grooming Report for Friday, February 3, 2023
Thanks David Frisendahl for grooming for the ride tomorrow! 39.4 miles & 8.5 hours! Hope you all join us for the ride to Odel Lake Lodge! Ready to Ride 9:30 from TR Store.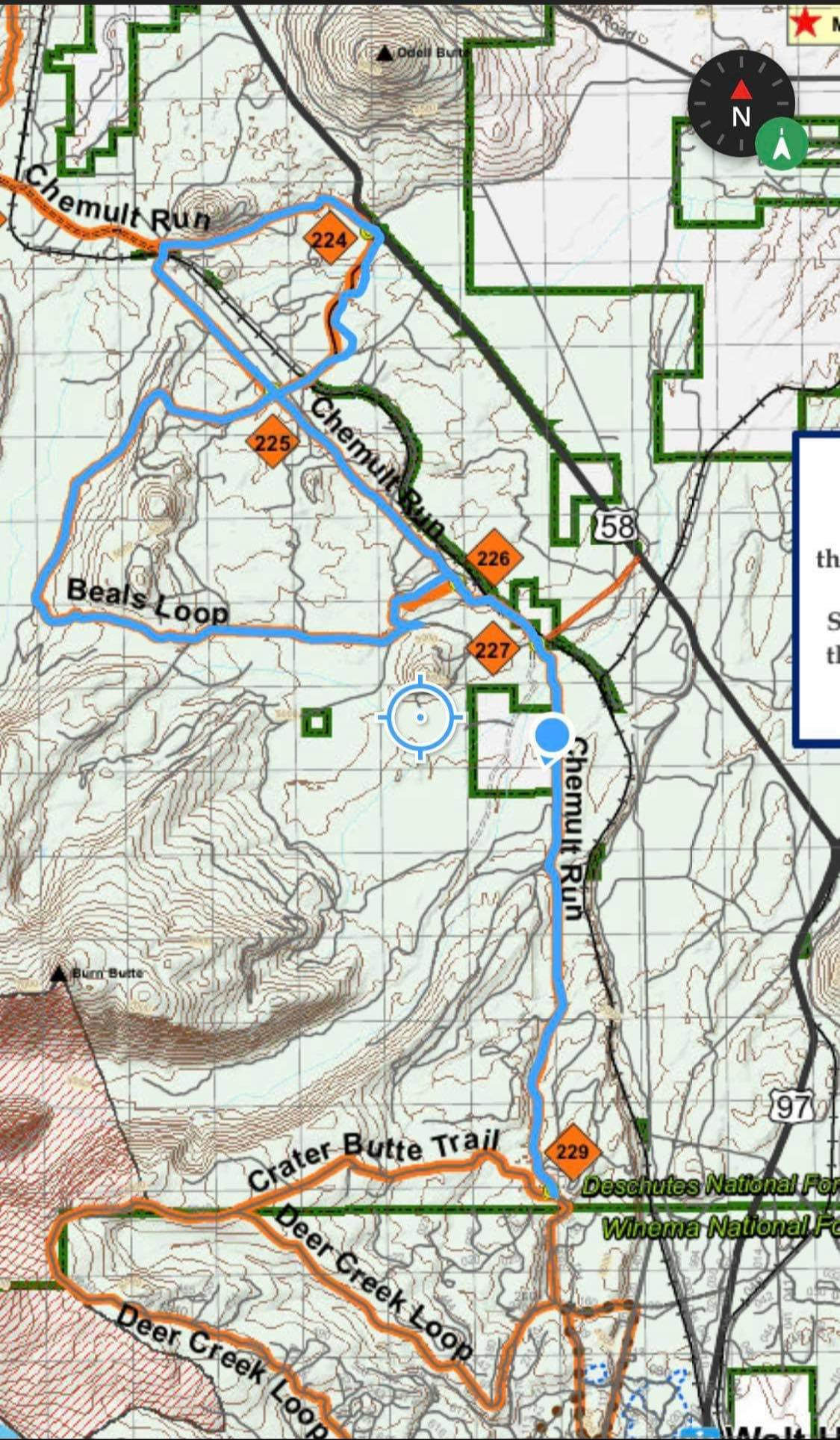 ---
Grooming Report for Tuesday, January 31, 2023
Ken got 32 miles Sunday and Mike groomed 53 today! Thanks guys!!
PLEASE NOTE: Deer Creek Loop, about 1 mile from Miller Lake Rd has logging activity that will mess up our groomed trails. Ride with caution.
Also, the Miller Lake Trail has been plowed out for logging activity, from Walt Herring Snow Park to Deer Creek Loop. There is no snow path, at this time, around the logging activity. Best option is to turn around and go back Deer Creek and
Crater Butte trail.
Ken will contact Winema FS this week to look for options.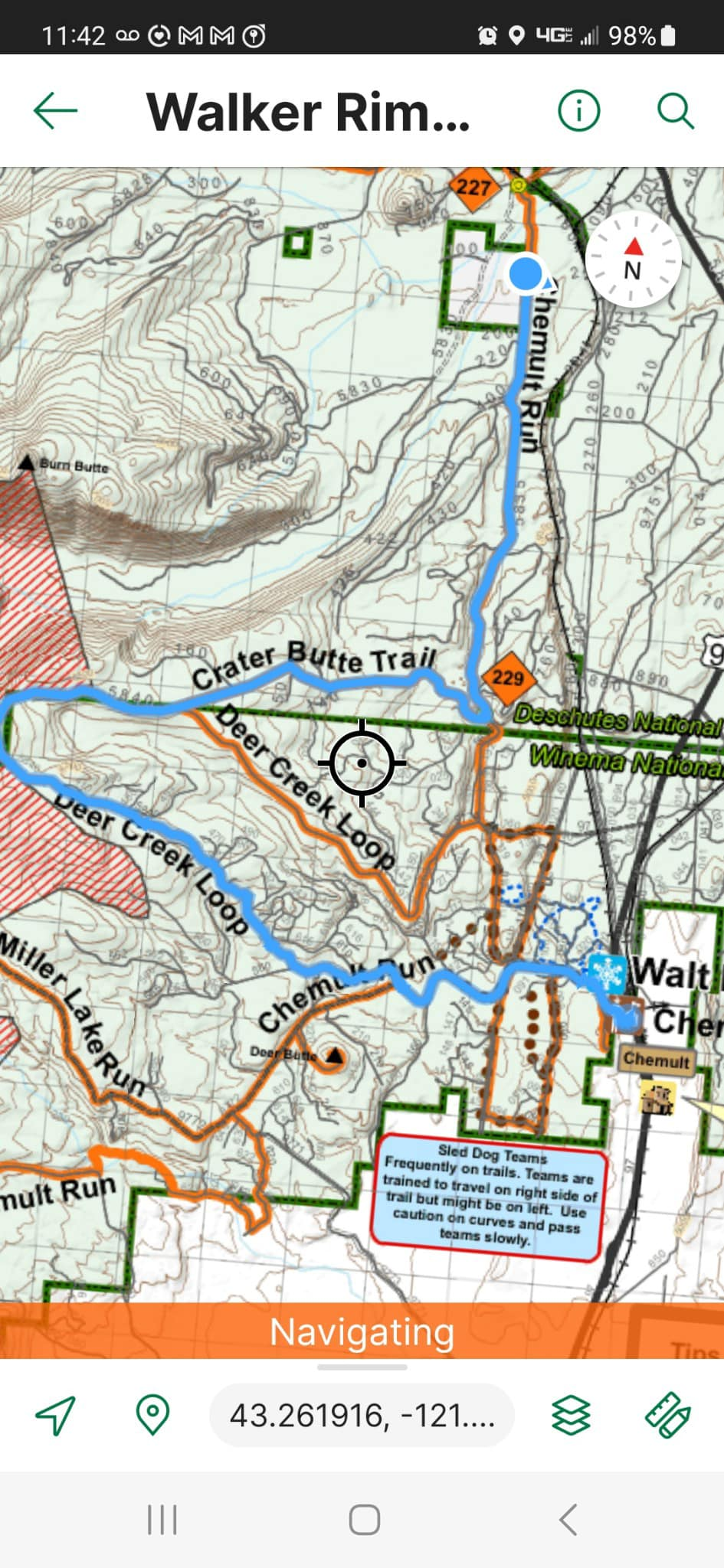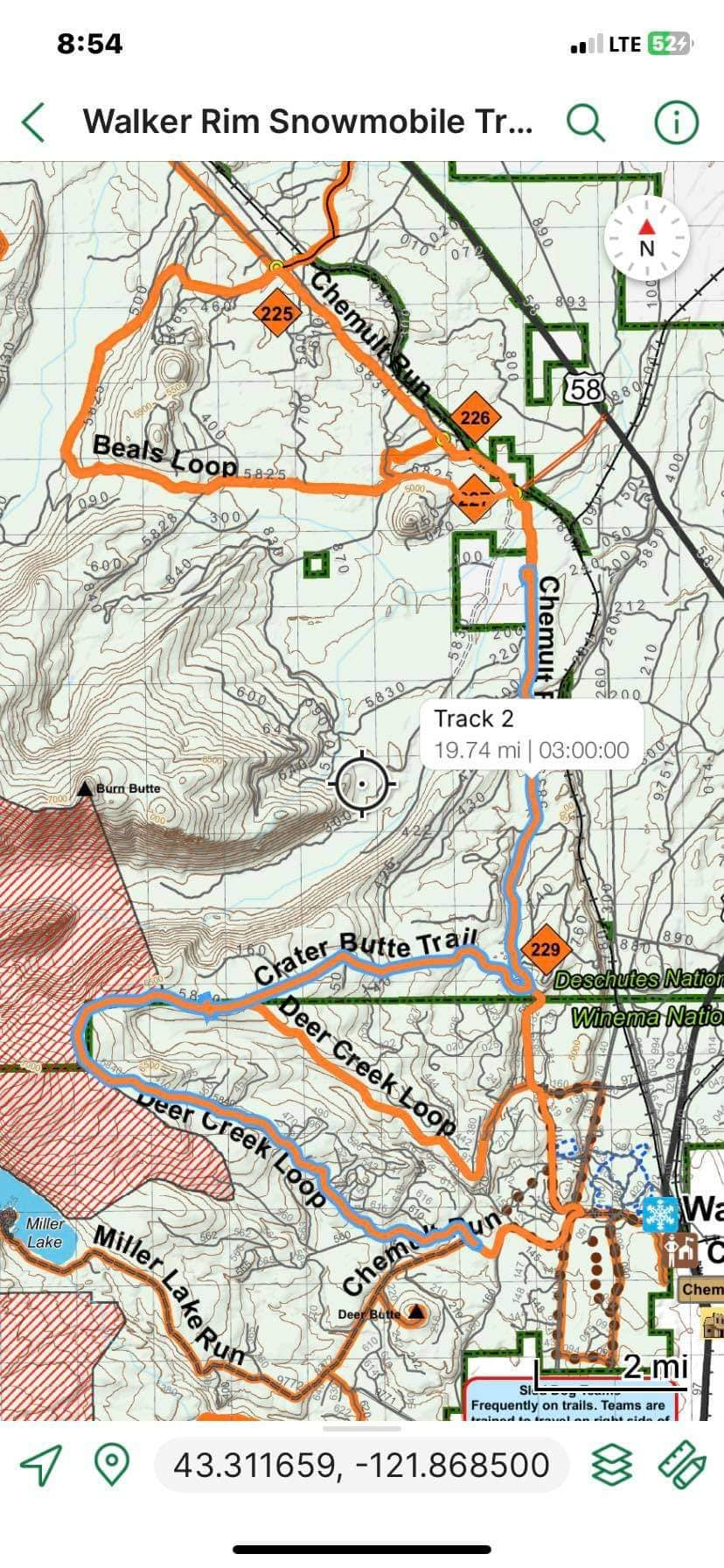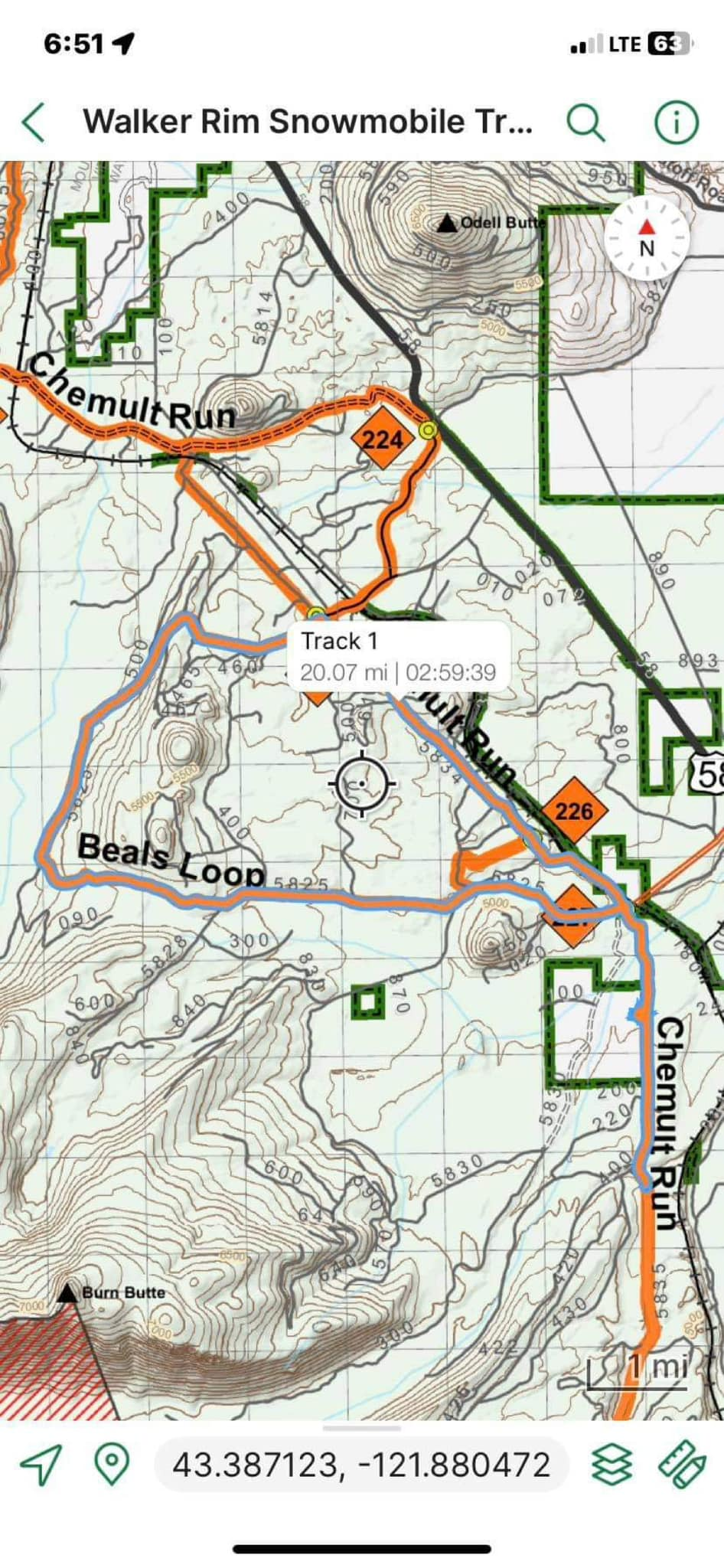 ---
Grooming Report for Wednesday, January 18, 2023
Thanks, Mike, for your volunteer time!! 50 miles and 9.2 hours! We have down trees near the Chemult Run junction of the first leg of Deer Loop. Everything else is clear sailing up into the play areas around Crater Butte to Deer Creek Loop back up to Chemult Run to TRN!!
Miller Lake had a few down trees last weekend and is up next for grooming. Logging crews are out at that Miller Lake Junction.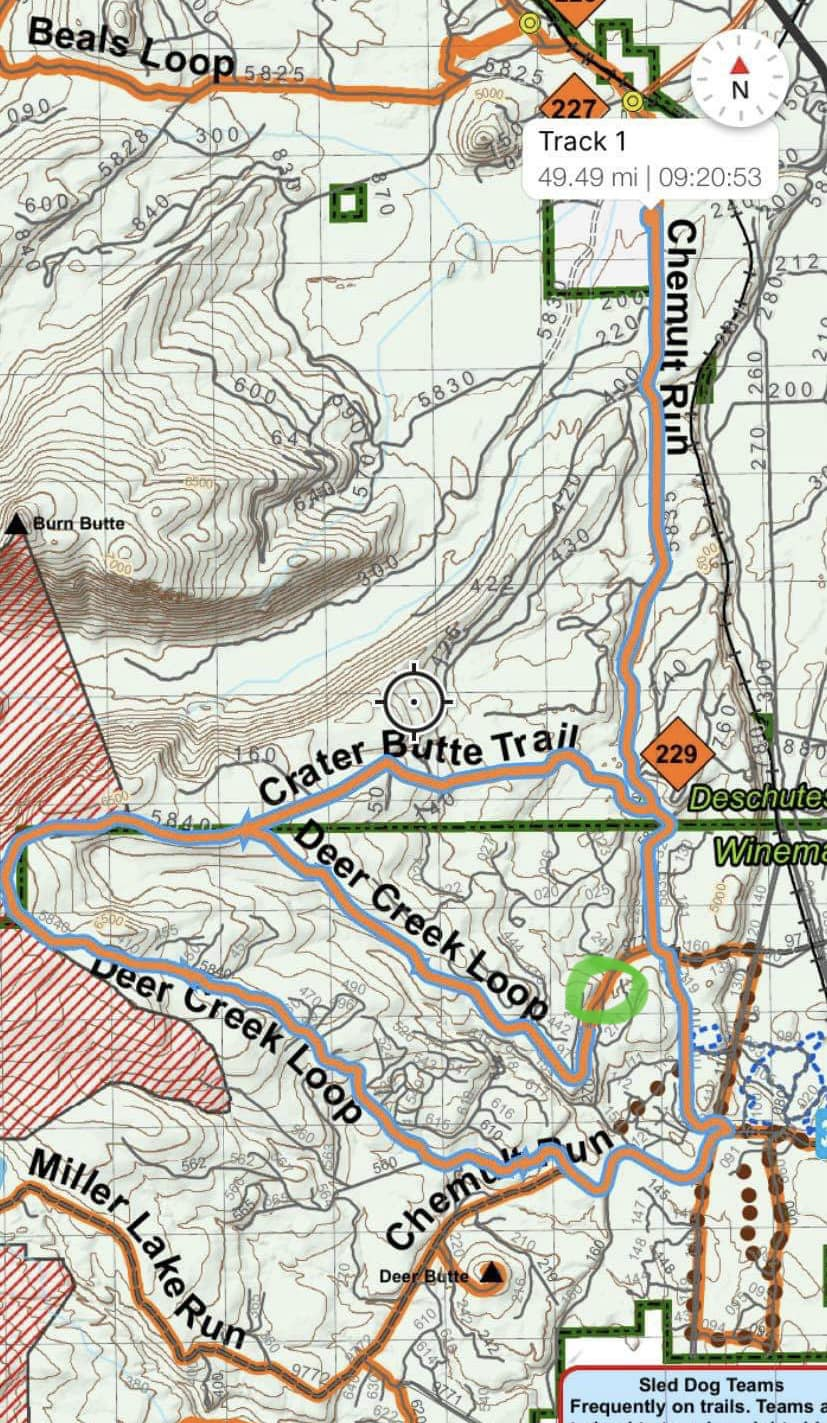 ---
Grooming Report for Monday, January 16, 2023
Mr Frisendahl groomed for 10 hours today! Thank you so much! 39.41 miles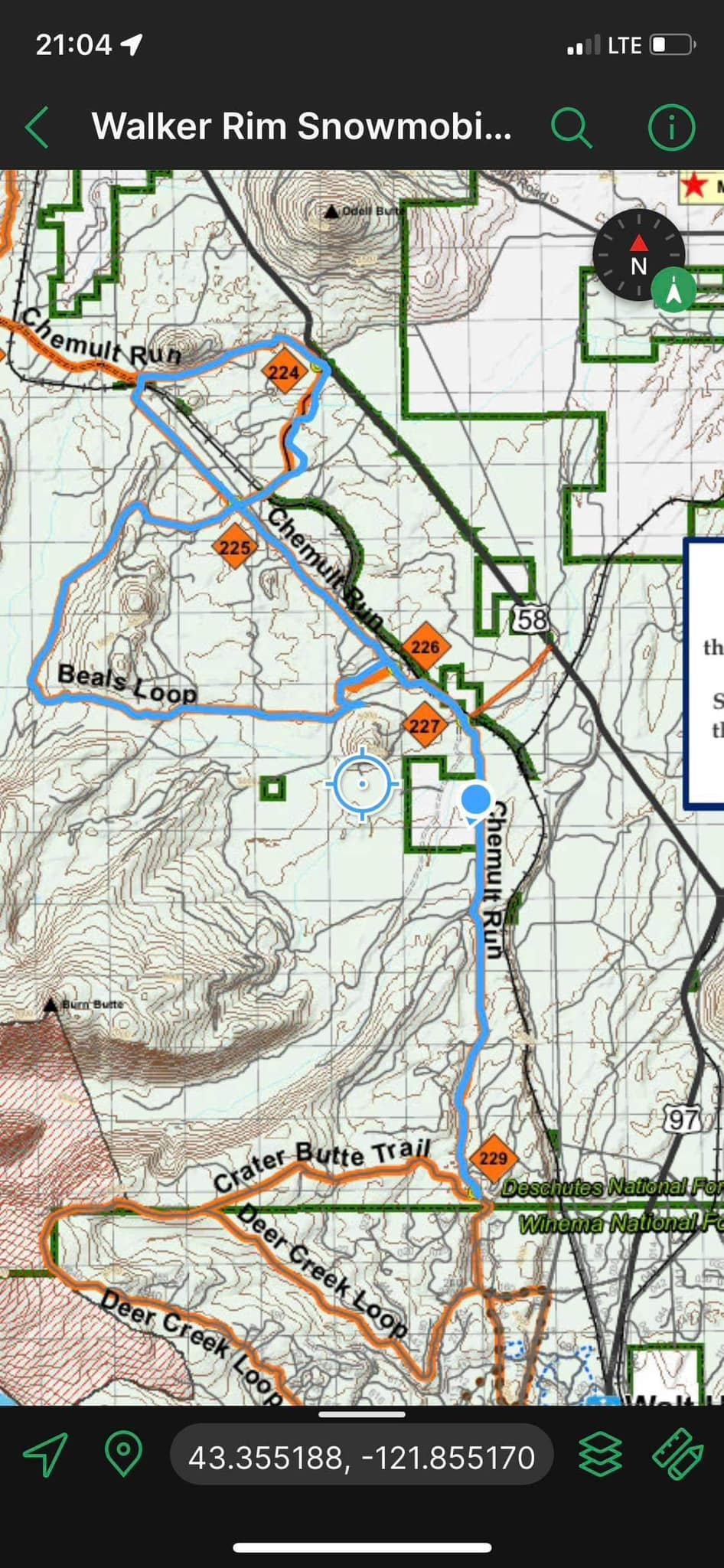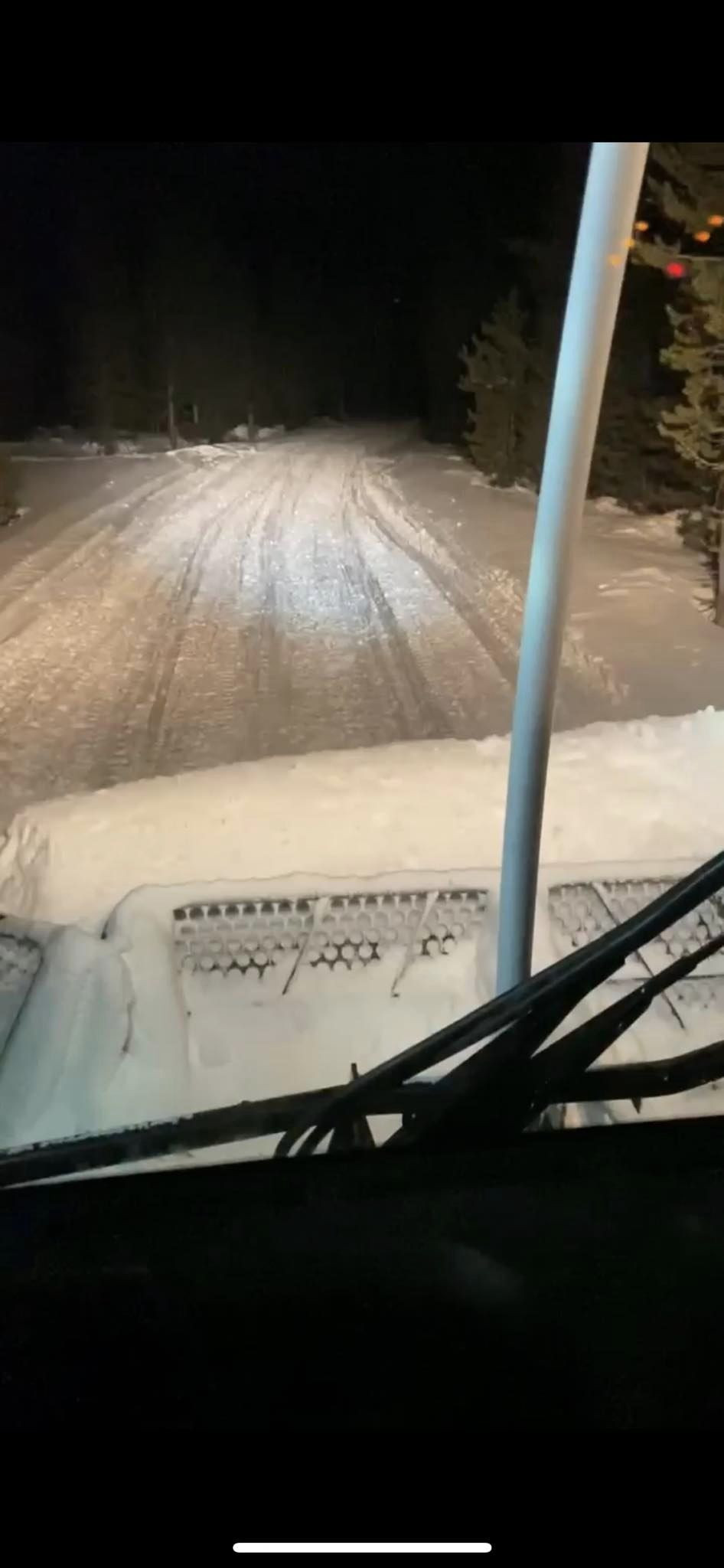 ---
Grooming Report for Friday, December 30, 2022
Chemult Run has been groomed from TRN to Walt Herring Snow Park. 23.11 miles total. Had a dozen down trees that were cleared.
We have some transients stranded in the snow park tonight. groomed to Hwy 97 so that they can hopefully get out safely. Thank you, David Frisendahl!!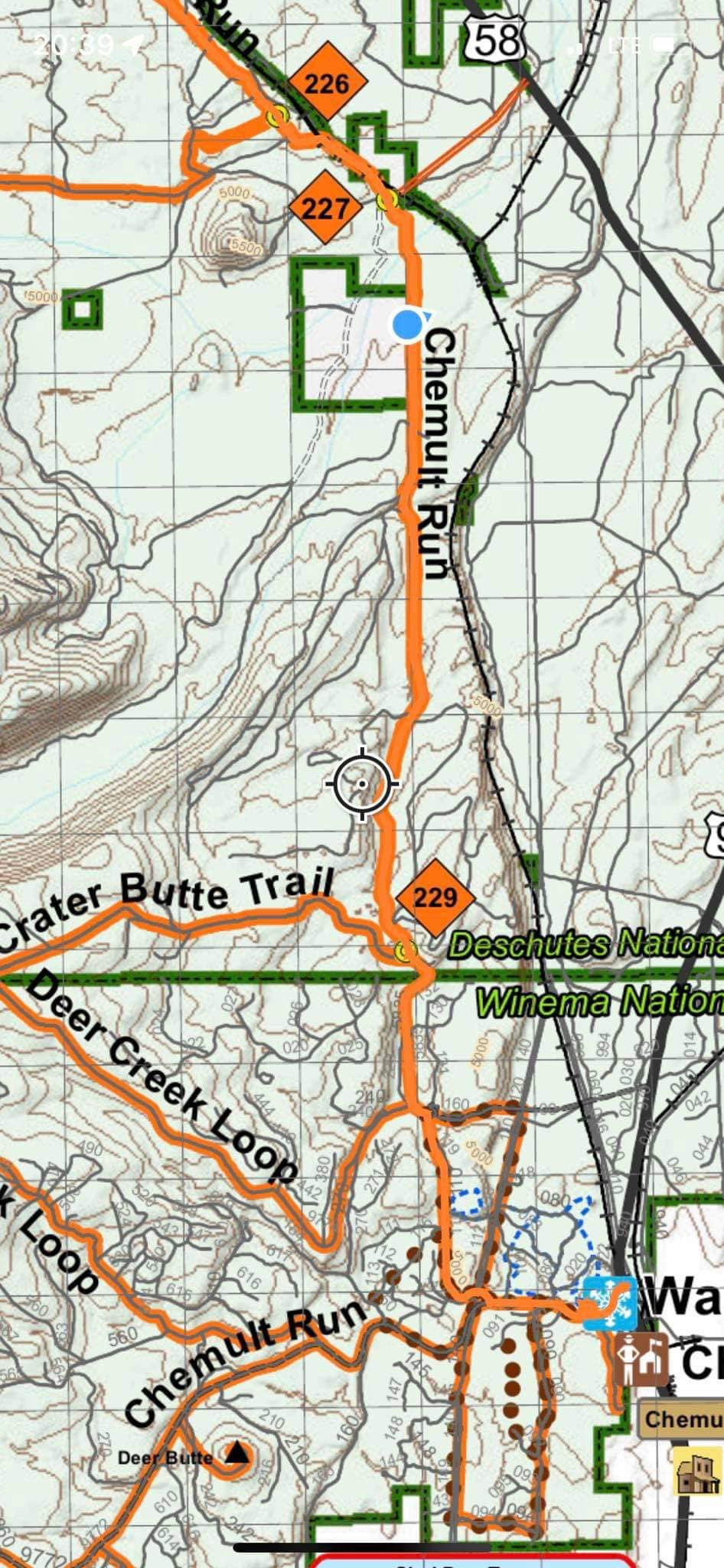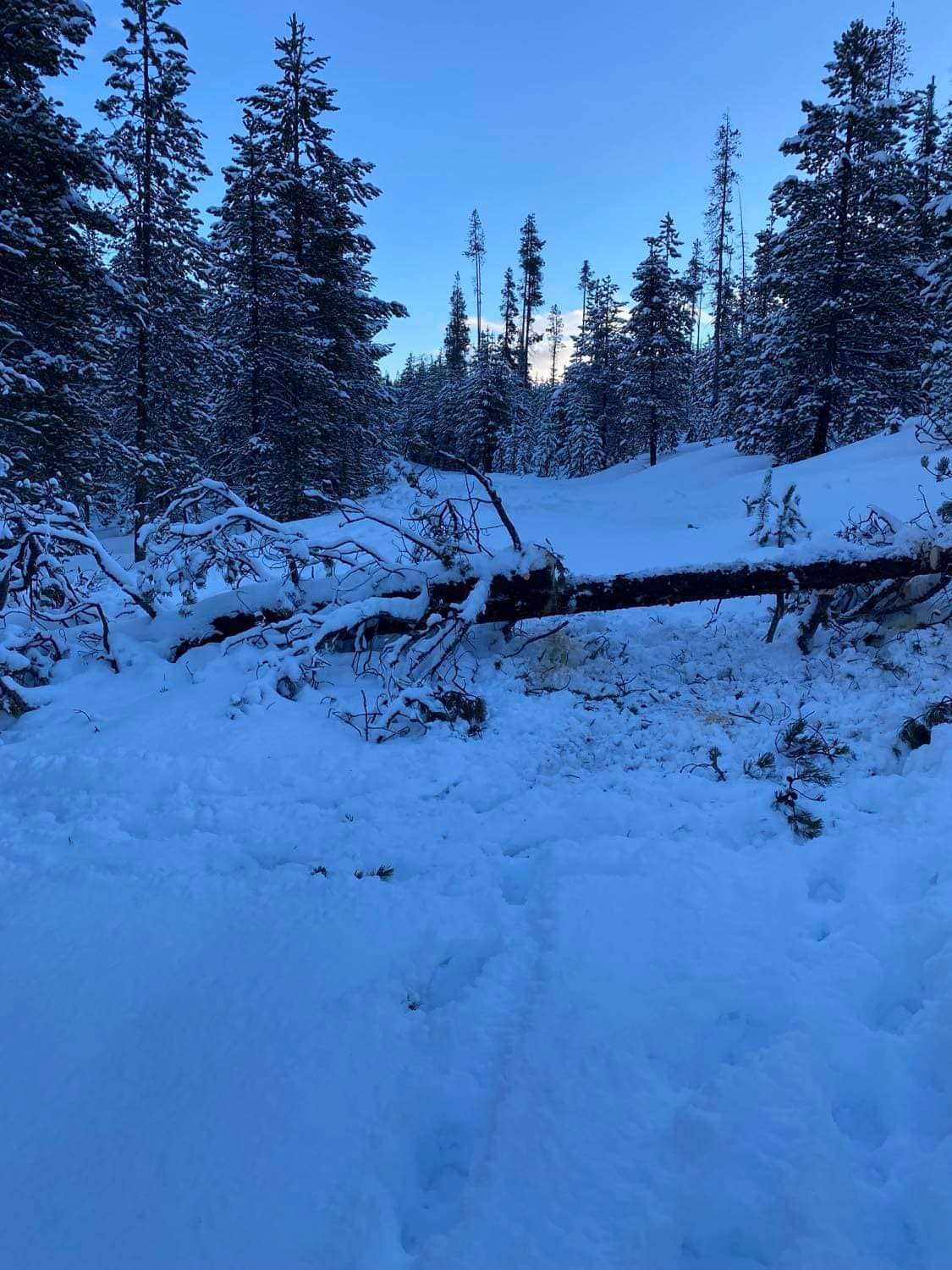 ---
Grooming Report for Friday, December 23, 2022
Houston, we had a problem! Thankfully we have some dedicated guys who identified the broken part and worked 13 hours in the cold to get it fixed!! Waiting for the ice to give us a solid base and when the snow flies again.. we'll be back out there grooming!!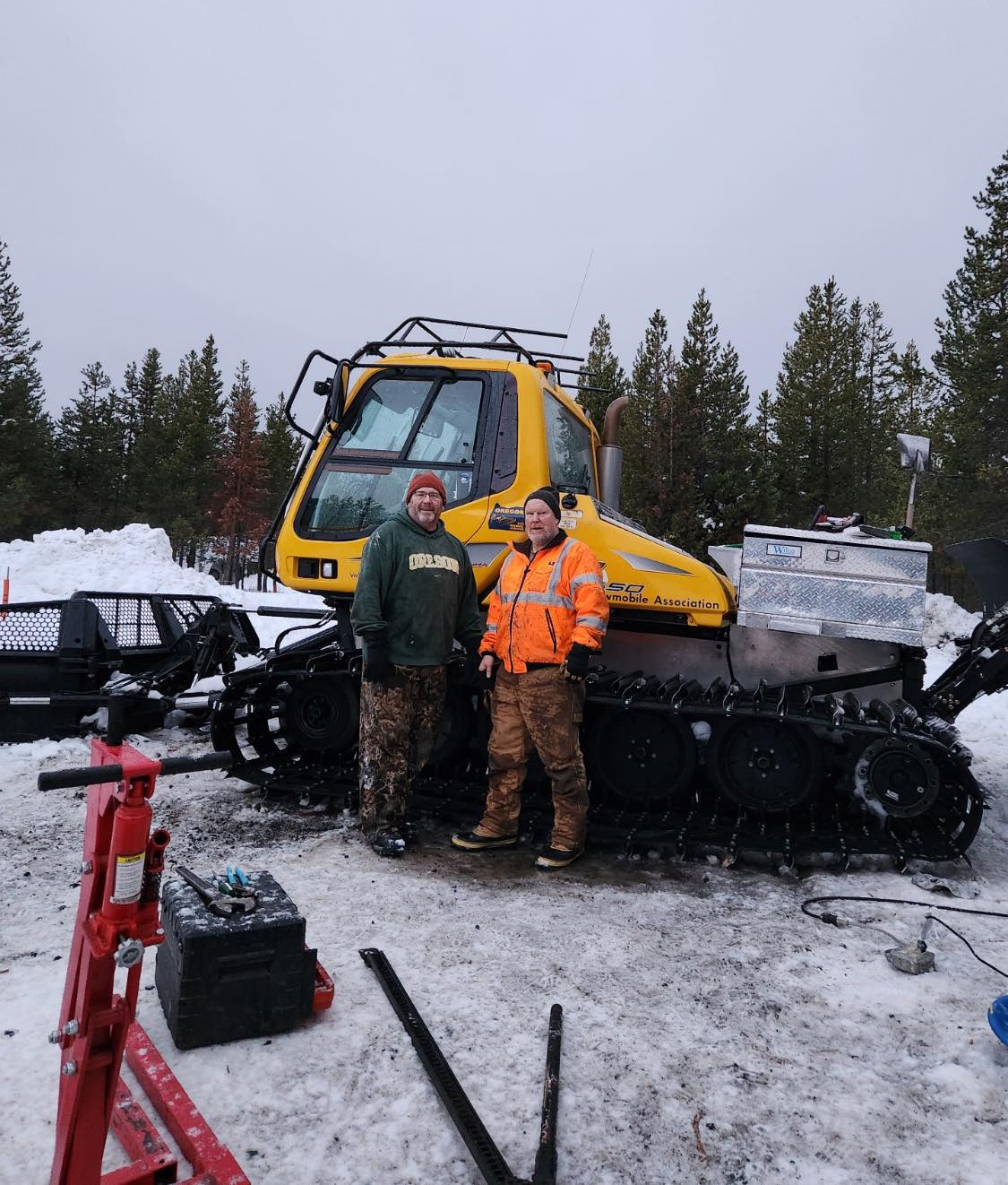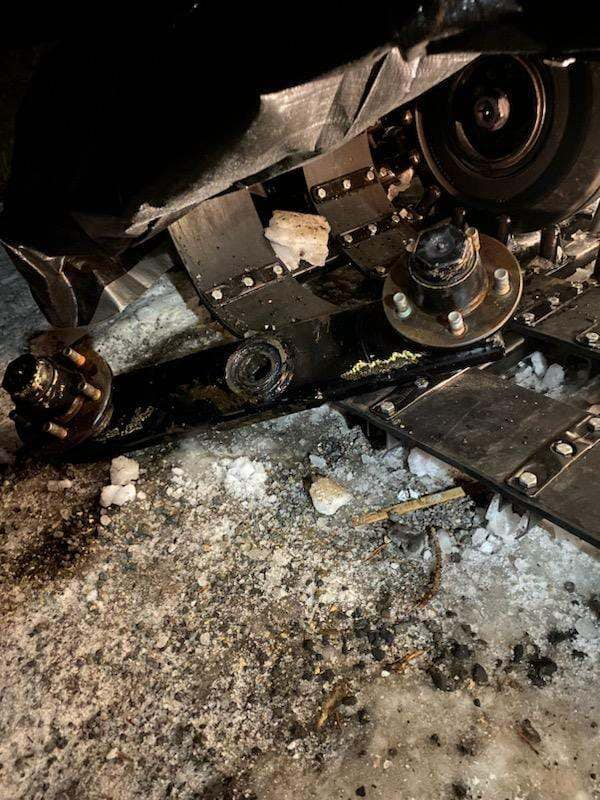 ---
Grooming Report for Saturday, December 10, 2022
For your riding pleasure.. Thanks Derek Foltin for wrenching and grooming last night! Fresh trails! Now to work on the rutted up Chemult Run headed towards Chemult.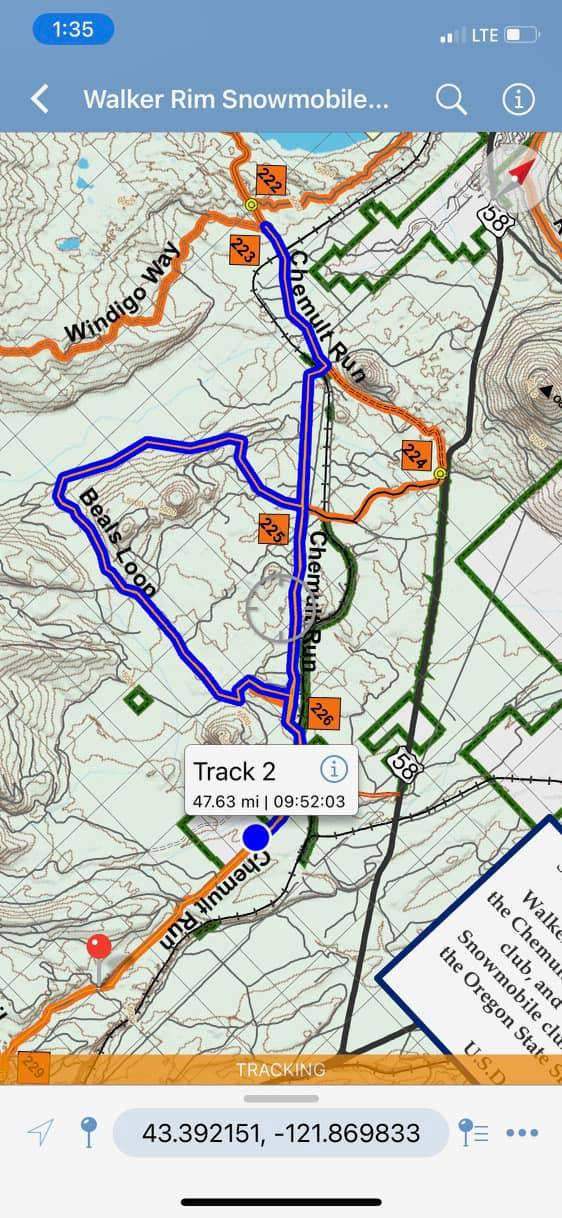 ---
Grooming Report for Sunday, December 4, 2022
Freshly Groomed Trail! Our trainees did 77 miles yesterday getting home at 1:30am!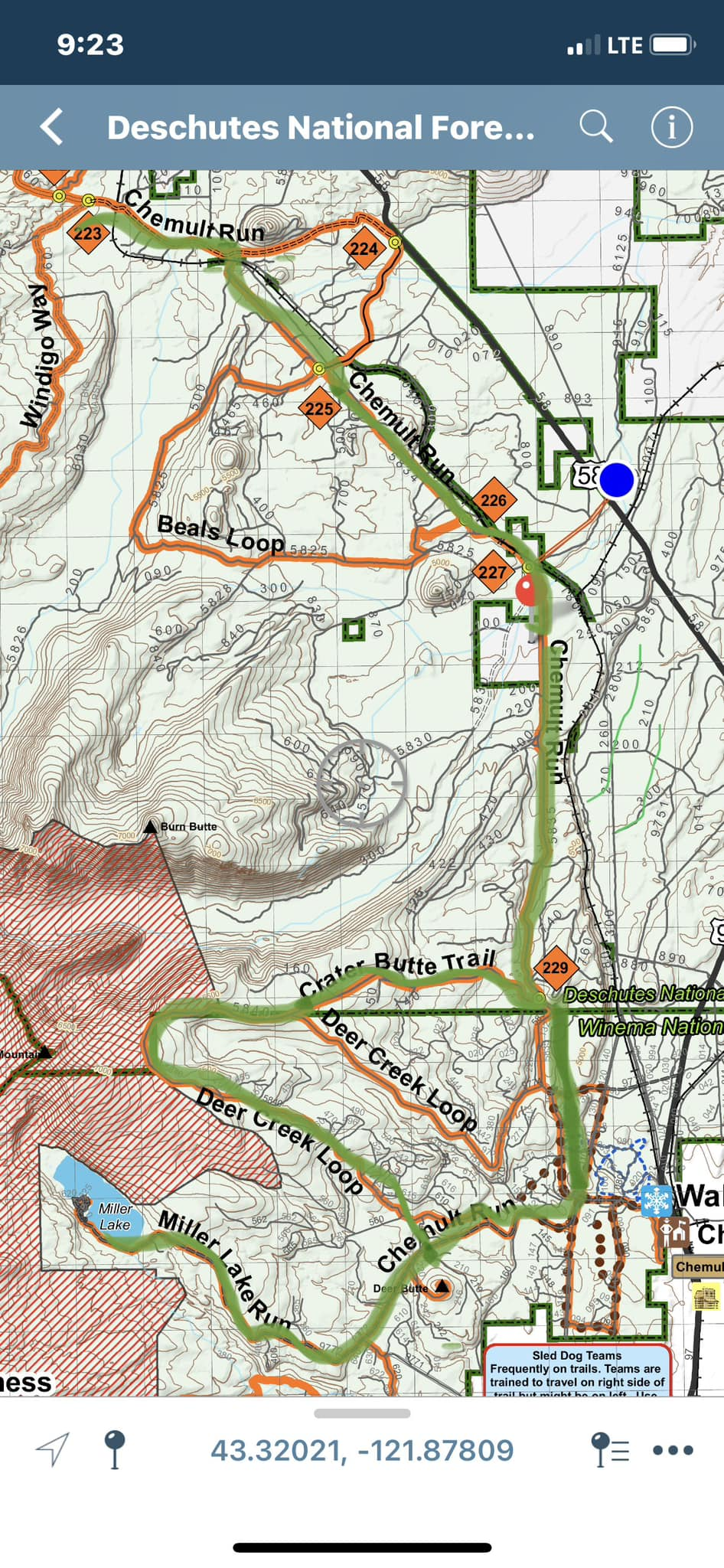 Groomers out groomin!!!
Chemult Run to Crater Bute to Deer Creek. Up Miller Lake back home Chemult Run to Two Rivers