Grooming Report for Wednesday, March 1, 2023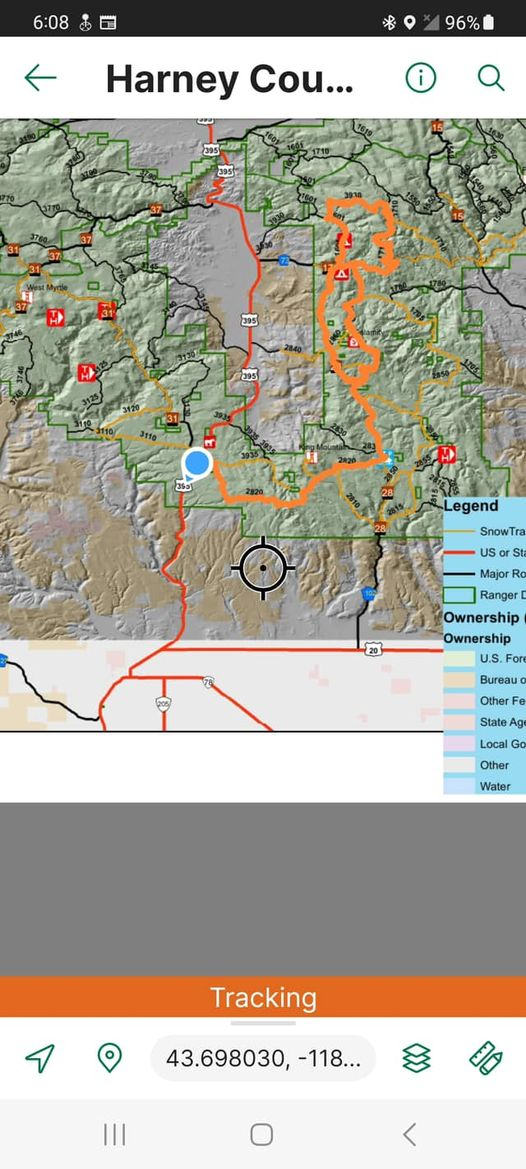 ---
Grooming Report for Tuesday, January 24, 2023
Today Warren groomed the 31 -37 roads up to the top of Myrtle. Back down to 31 and out to 500 flat. Back down the 3760 and around gold hill. Looking very inviting!!!!!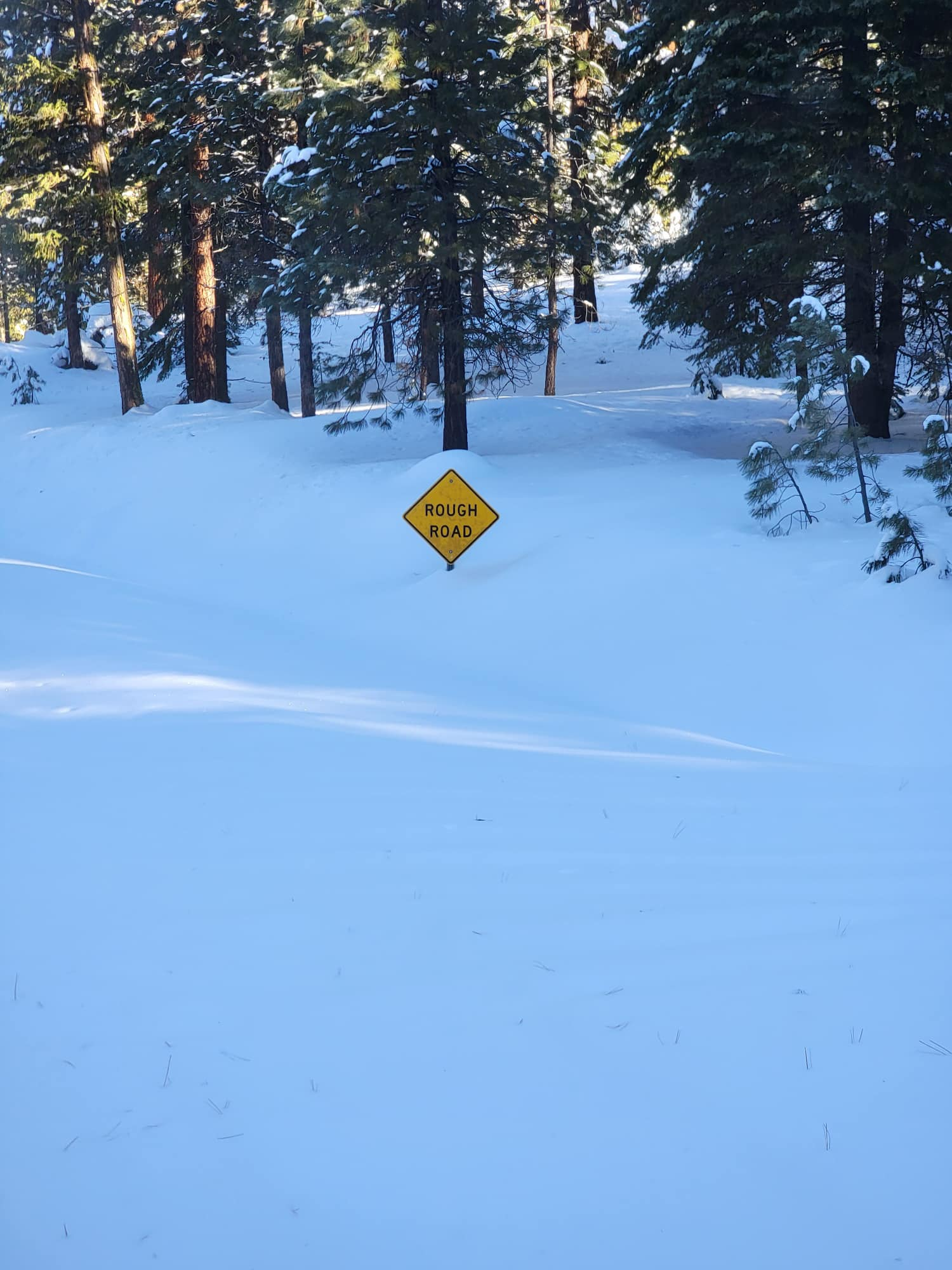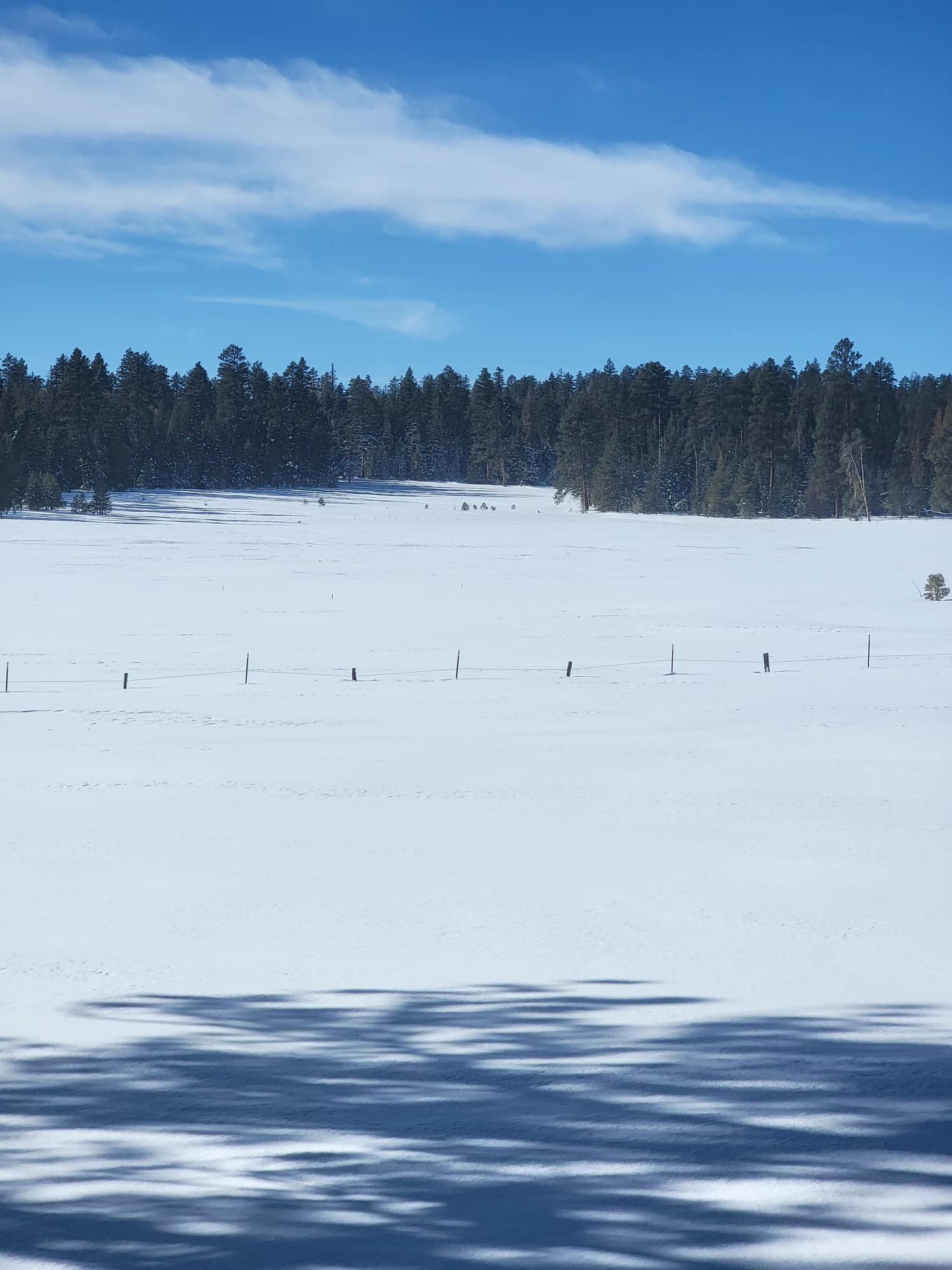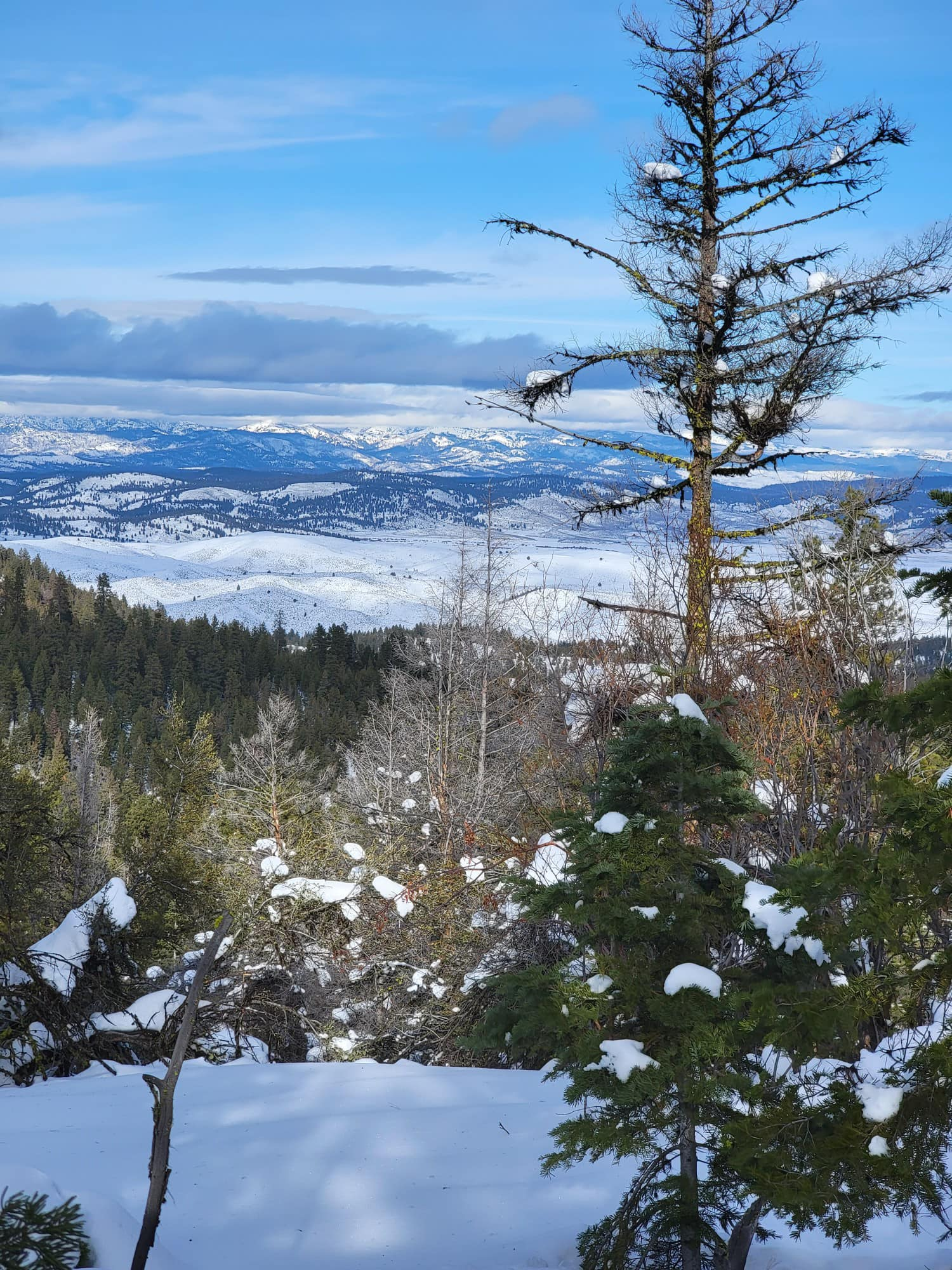 ---
Grooming Report for Monday, January 16, 2023
Todays grooming. History today first time OSSA has groomed into Delintment Lake. 54 miles out and back. Enjoy the ride it's beautiful out there. Thank you so much Chris Larsen for all that you do!!! The trails are amazing.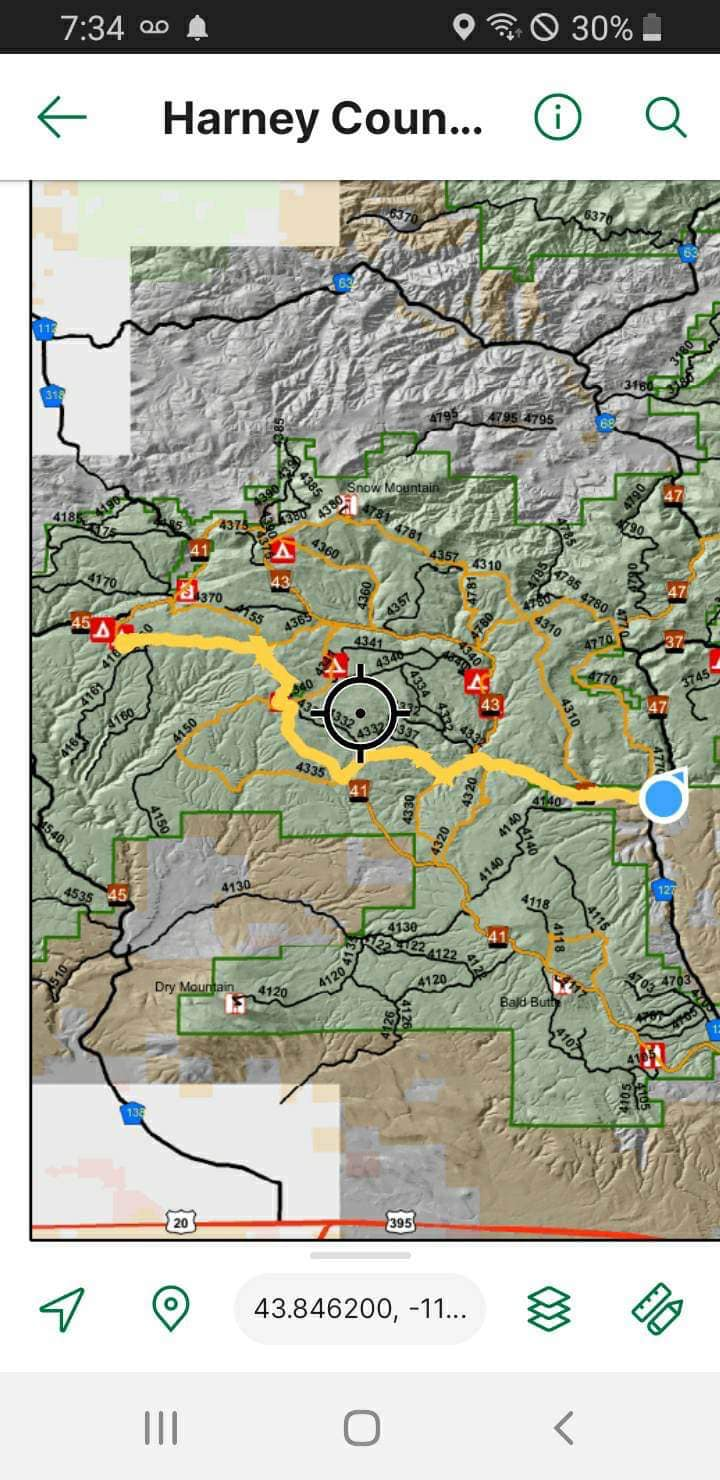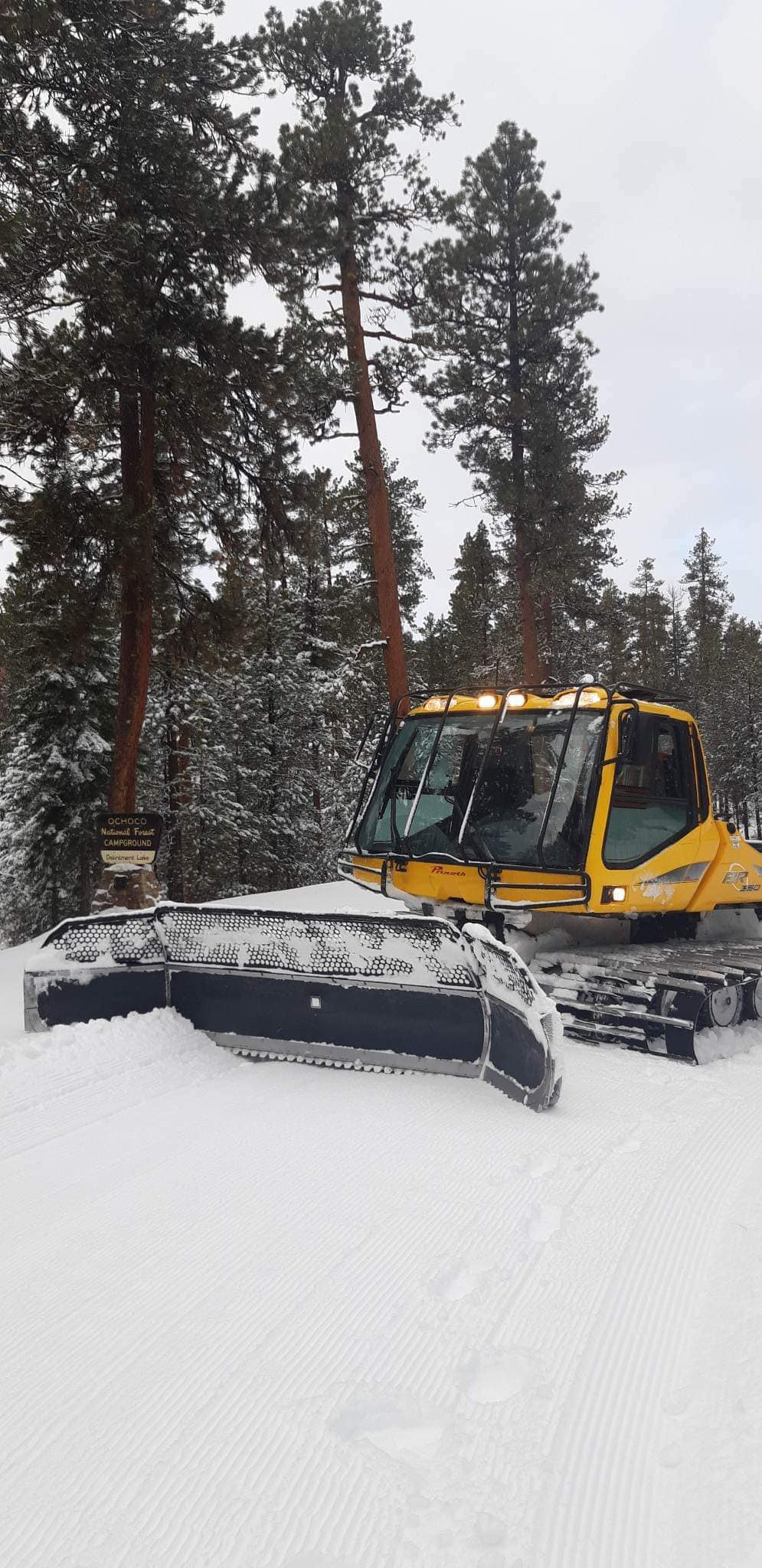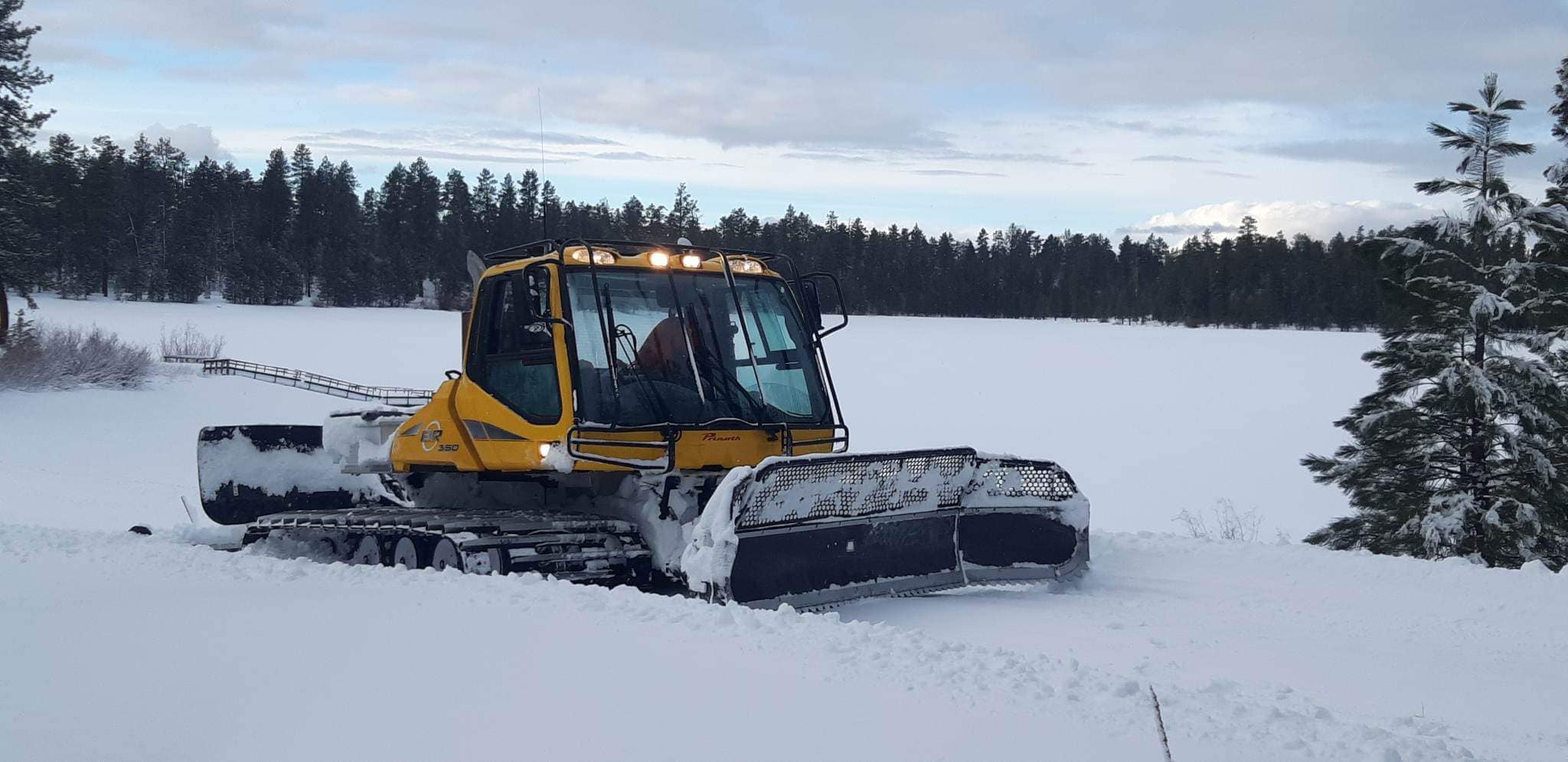 ---
Grooming Report for Thursday, January 12, 2023
The green line is the route.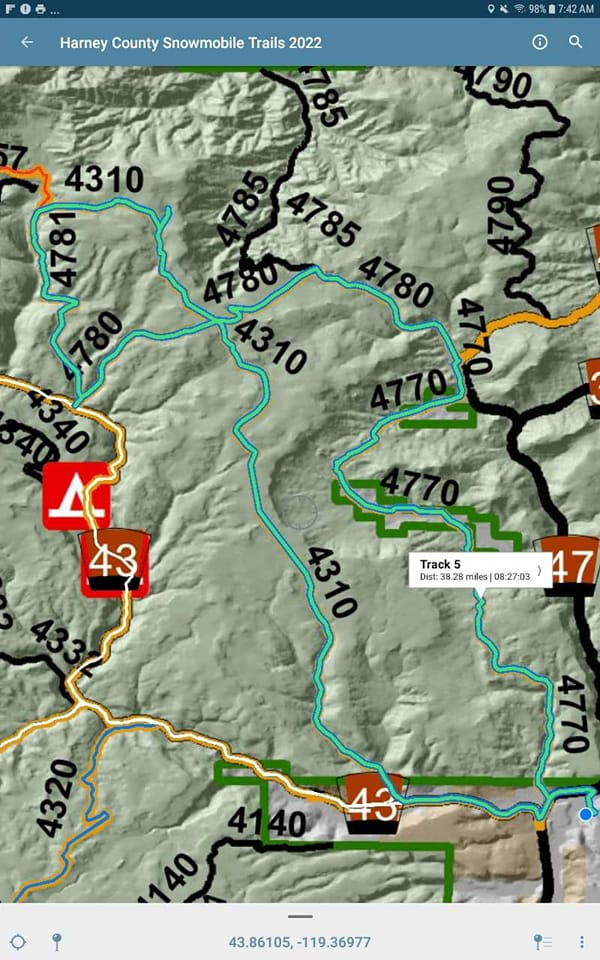 ---
Grooming Report for Friday, December 23, 2022
Greetings sled heads. Our Prinoth has been fixed and has been taken to Chris' house. He will soon begin grooming the west side. We will not be grooming the 43 road as they are currently logging in that area. We will not groom the 47 road from the county turn around to Yellowjacket lake. Areas that WILL be groomed are north of the 43, south of the 43, 41 road, Myrtle and cougar mountain area.
---
Grooming Report for Thursday, December 15, 2022
Greetings sledders. HCSC will be delayed in keeping up with our trail system. Both of our groomers have broken down and we are working diligently to get them back up and going. Please be cautious when riding what we already have groomed. Watch for down trees, possible ruts and ice. We will update everyone when we can get back onto the trails and continue to maintain the trails.
Thank you.
---
Grooming Report for Wednesday, December 13, 2022
Hey snowmobilers!! We groomed about 75 miles today. The 3935 is groomed up through Idle City, to the 2820. The 2820 is groomed to the 28. The 28 is groomed to the 17. The 17 is groomed to the 1705. The 1705 is groomed to the 2860 and around the back side of Calamity, back to Jackknife Flat. This weekend I will groom the 2810, the 2815 to the 2850, around to Haystack Meadow and back up through the 2820. I will hit Lowmill Meadow again Saturday so people can get down there to play. HCSC wants to make everybody aware that we will be having below 0 weather this week so the groomed trails may be solid, until we can get back up there Saturday. Please ride careful and watch for oncoming sleds. Get out there and enjoy the snow!!!