Grooming Report for Wednesday, April 12, 2023
GROOMING DONE FOR THE 2022-2023 SEASON
THANK YOU TO ALL OUR VOLUNTEERS AND YOUR HARD WORK
---
Grooming Report for Tuesday, April 11, 2023
The Newberry Caldera is seeing the beginning of the end of our snowmobiling season. Deschutes County has begun plowing the road past the gate at Ten Mile Snopark. Once they reach lake level with their plowing activity it becomes very difficult for riders to negotiate the high berm of rubble on the sides of Trail 1, to reach most of the other trails including 2, 3, 5, 6, 7 and 65. We expect the road department to make it up to the lake sometime around the middle of next week, around April 18th. Our grooming efforts will end tomorrow, April 12th. Stay tuned to the La Pine Lodgepole Dodgers Facebook page for schedule information on the upcoming dirt riding season, including a few camp out rides around Central Oregon.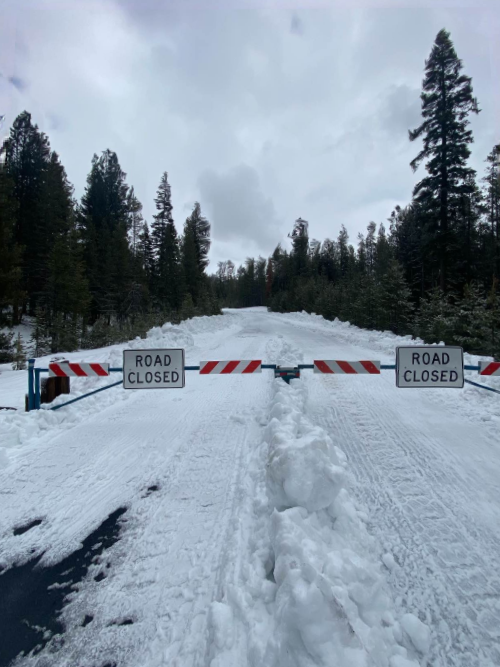 ---
Grooming Report for Wednesday, March 25, 2023
It's deep out there and the tree wells are hungry … stay out of em! We have carved a corduroy ribbon around the caldera. If you don't like deep snow stay close to that ribbon. If you do like deep snow, use that ribbon to get to your favorite stashes before somebody else does. Temps are mid teens to mid twenties and winds are low to moderate.
---
Grooming Report for Wednesday, March 22, 2023
Groomed trail 3 and front side of 4
---
Grooming Report for Saturday, March 11, 2023
Made a big loop out of 4, 2, and 120. If I were riding today I would go out to China Hat and East Butte… great snow everywhere but it's perfect out that direction and might not last much longer with the rising snow level in the forecast.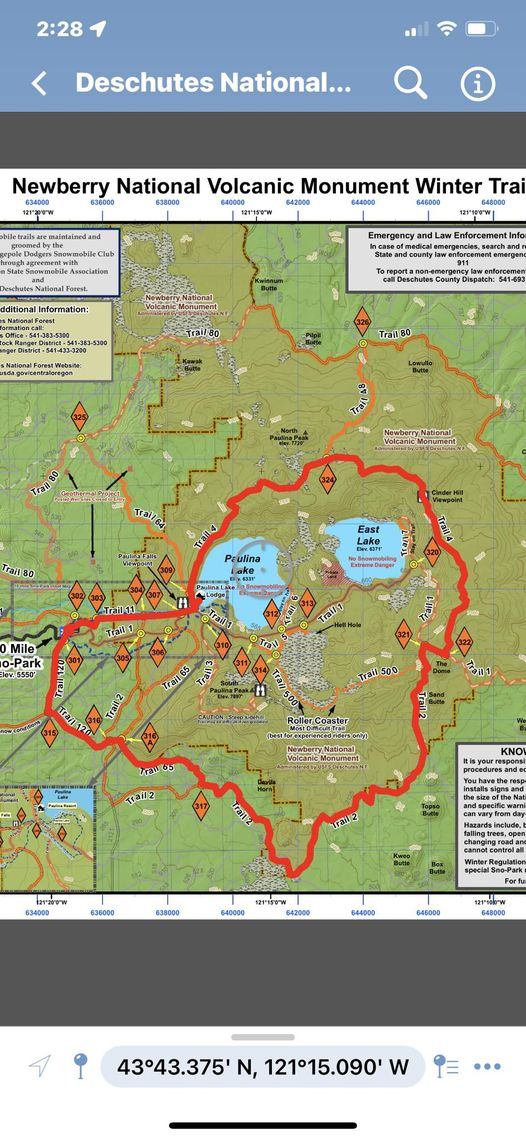 ---
Grooming Report for Wednesday, February 1, 2023
Trail 3 got an evening facelift.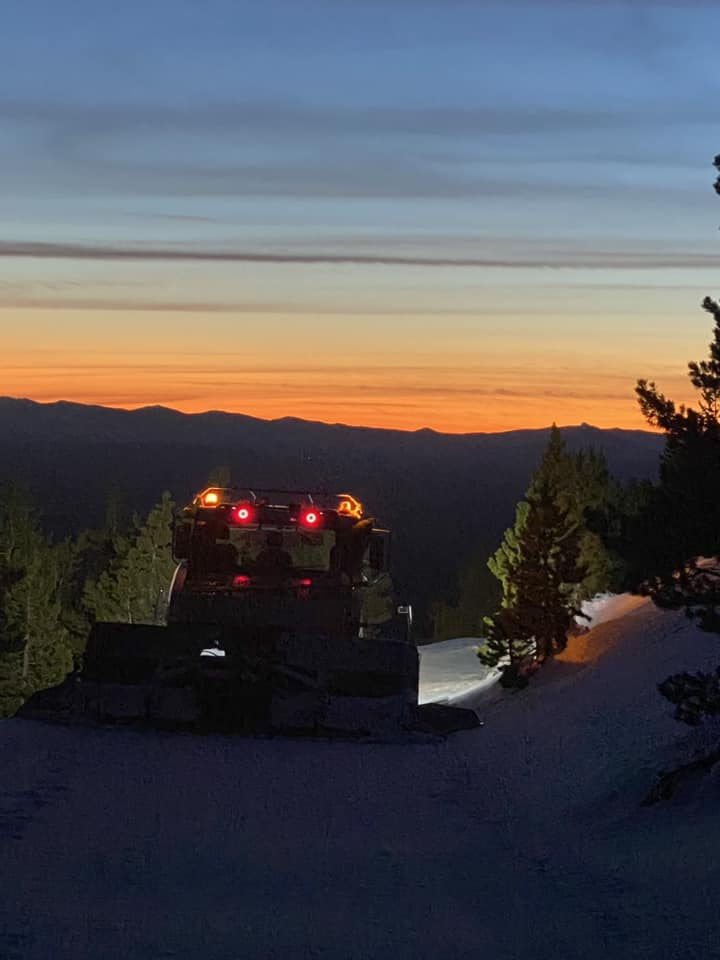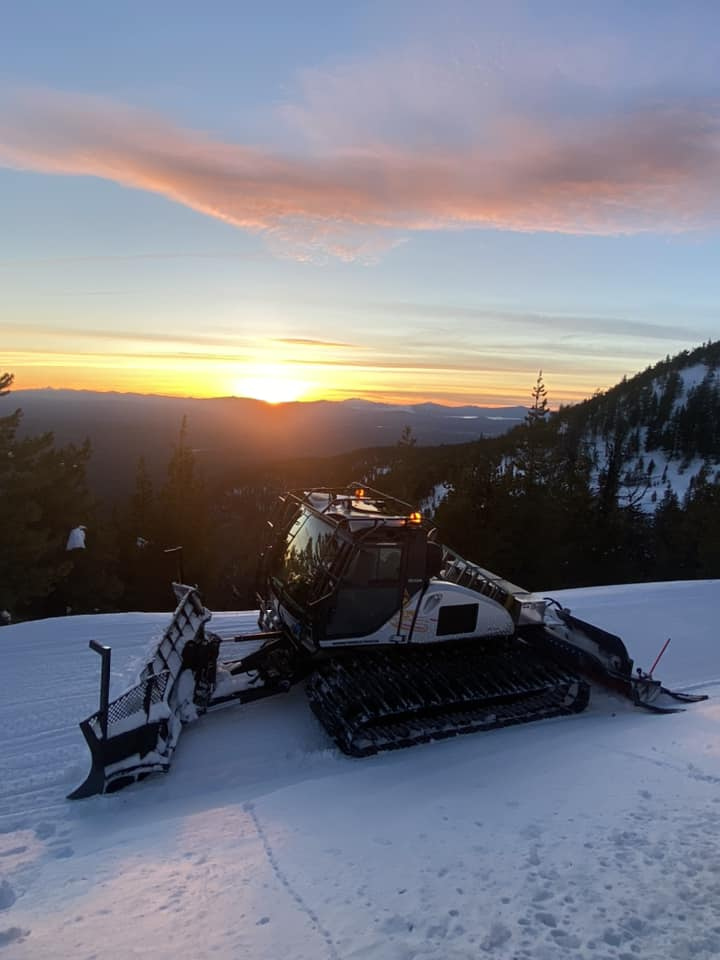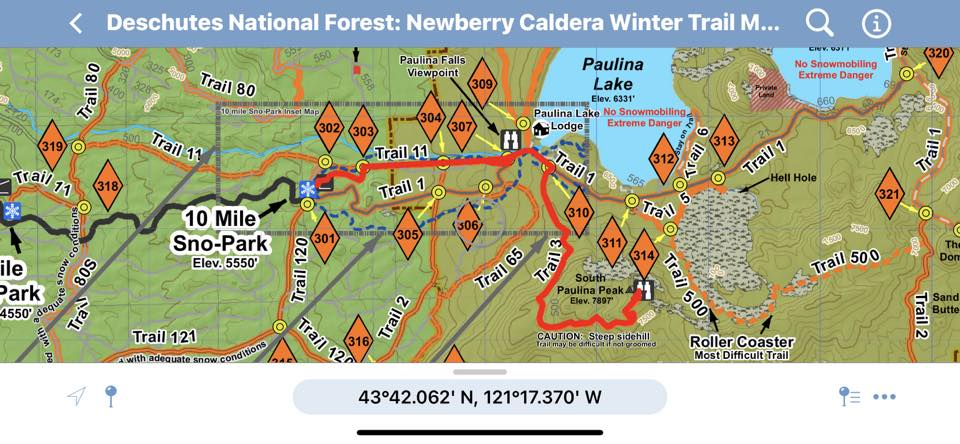 ---
Grooming Report for Tuesday, January 31, 2023
Trails 1, 2 and the top of 11 were groomed by our volunteers tonight. Think snow!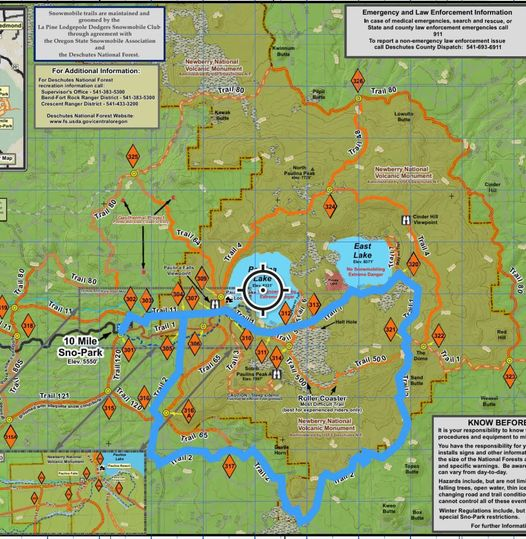 Our cat shed officially has a new name … thanks to John and Peggy Spieger for the vintage sign, it will now be known as Trail 57. Trail 57 was a trail that originated from a long abandoned snow park near the La Pine cemetery. The Spieger's salvaged this sign back when the Forest Service abandoned that snopark and opened Six and Ten Mile Snoparks. Beer-thirty at Trail 57 is usually in the wee hours of the morning, just in case you ever wanted to show up with a cold one or two.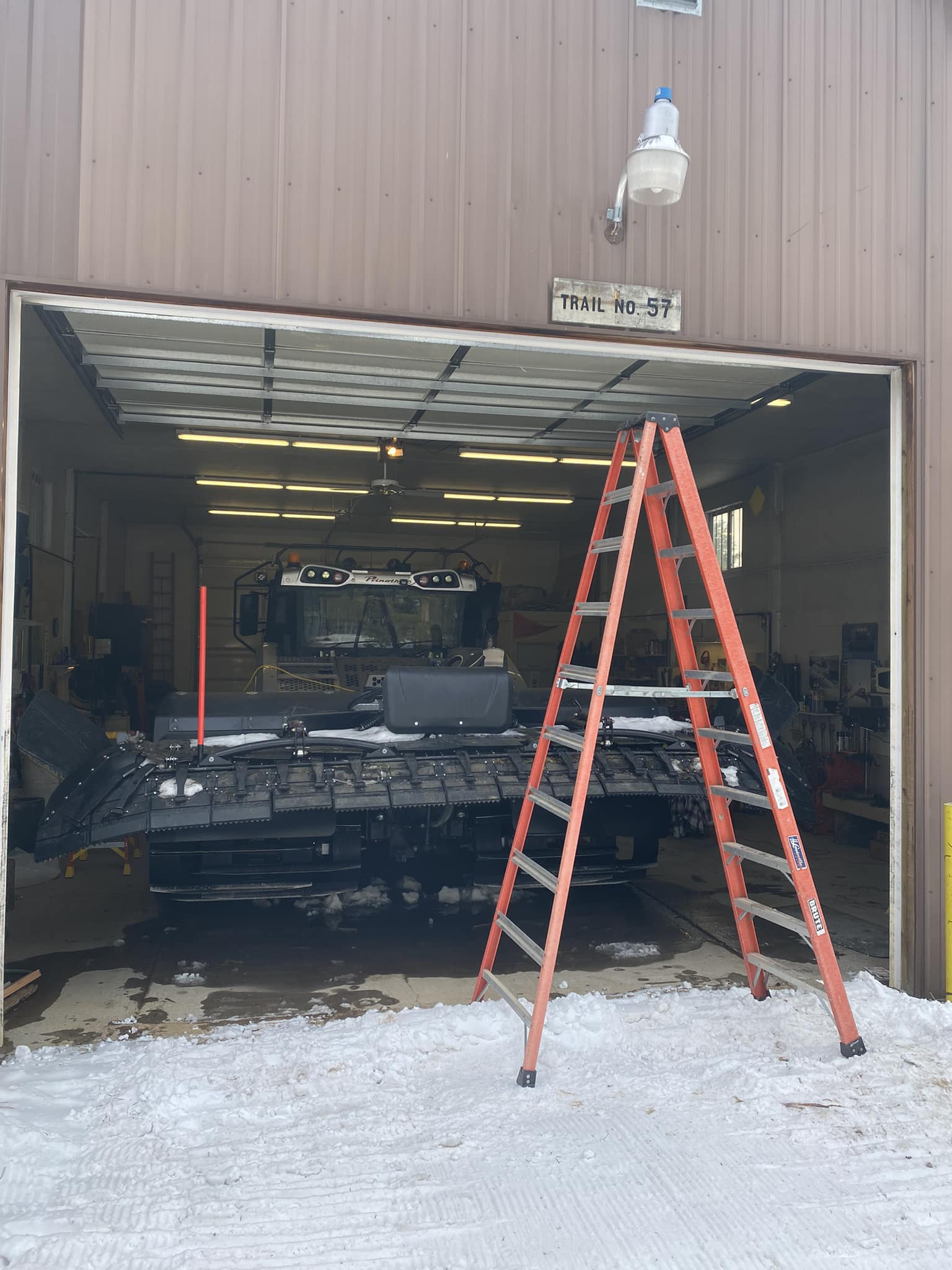 ---
Grooming Report for Monday, January 30, 2023
Cat maintenance is complete and we're back at it. Groomed top of 11, all of 4 and a good chunk of 1 tonight.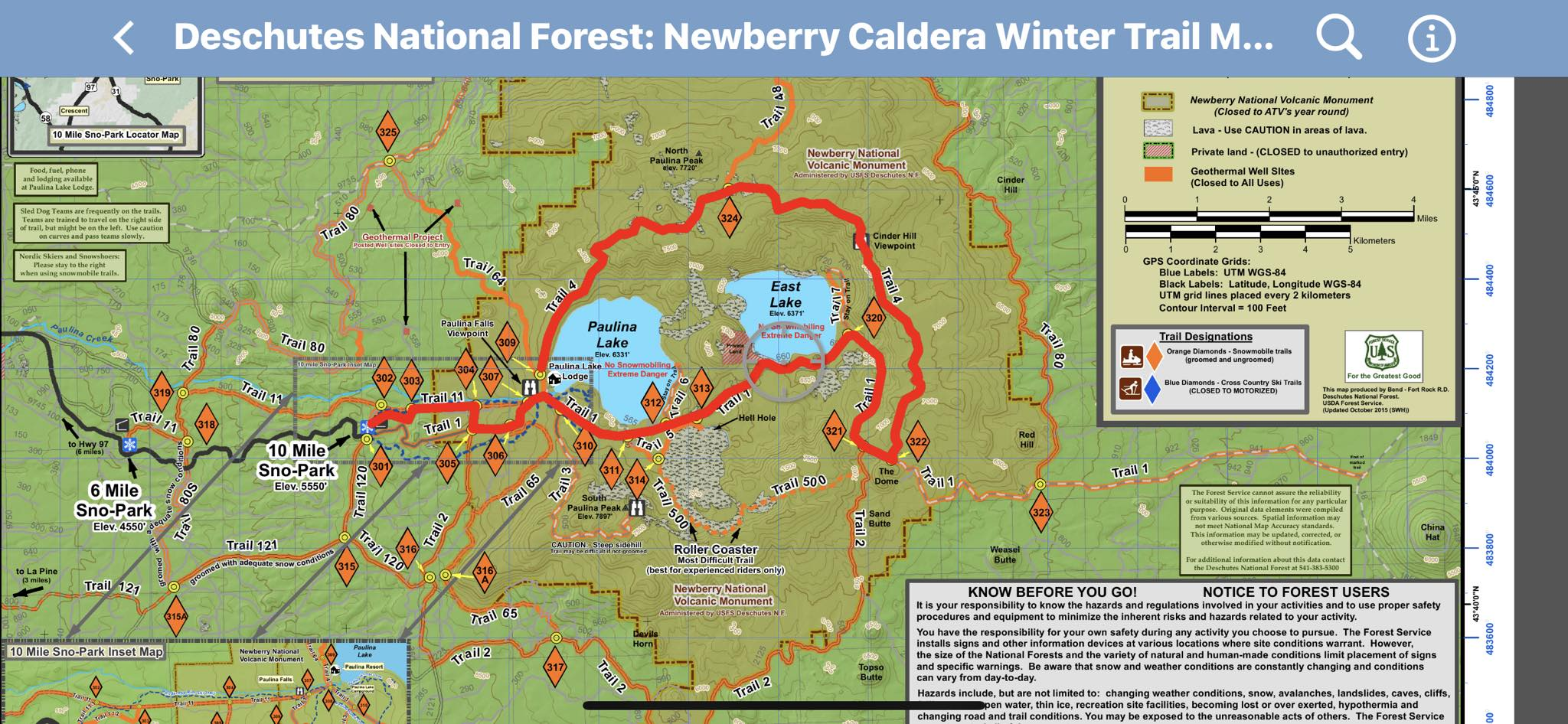 ---
Grooming Report for Friday, January 27, 2023
Warm weather has kept us grounded much of the week but we did manage to lay some courderoy on trails 1 and 65 during some of the cooler temps. We have used this time wisely to make a few repairs to the cat and will have it ready to be back on the snow soon.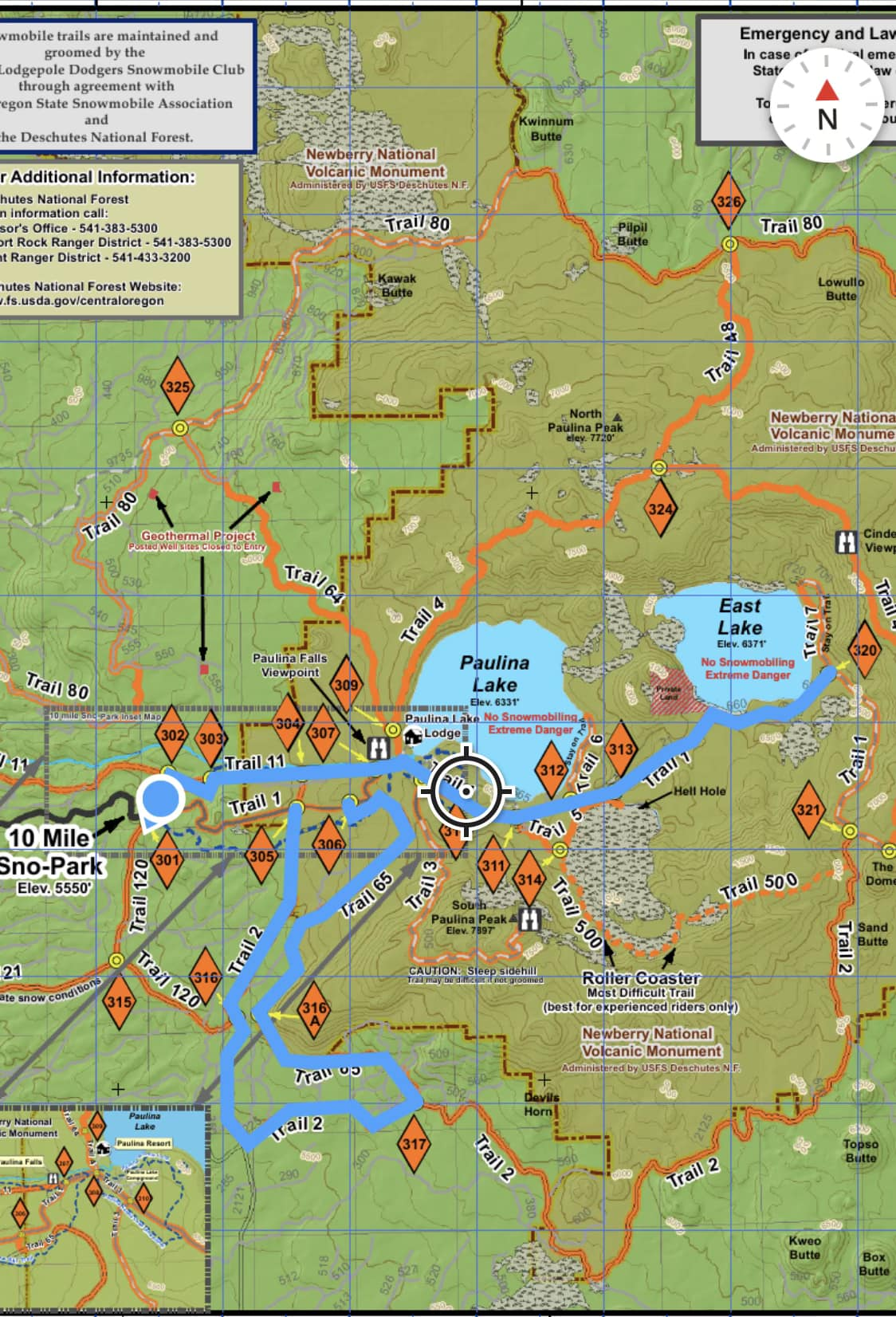 ---
Grooming Report for Friday, January 20, 2023
The blue line has been groomed since Monday, some of it more than once


. Trails are ready for the poker run this Saturday … food, fun games, great prizes, cash to win and smooth trails … what more can you ask for? Ten Mile Snopark, 10-3:00 this Saturday, Jan. 21st.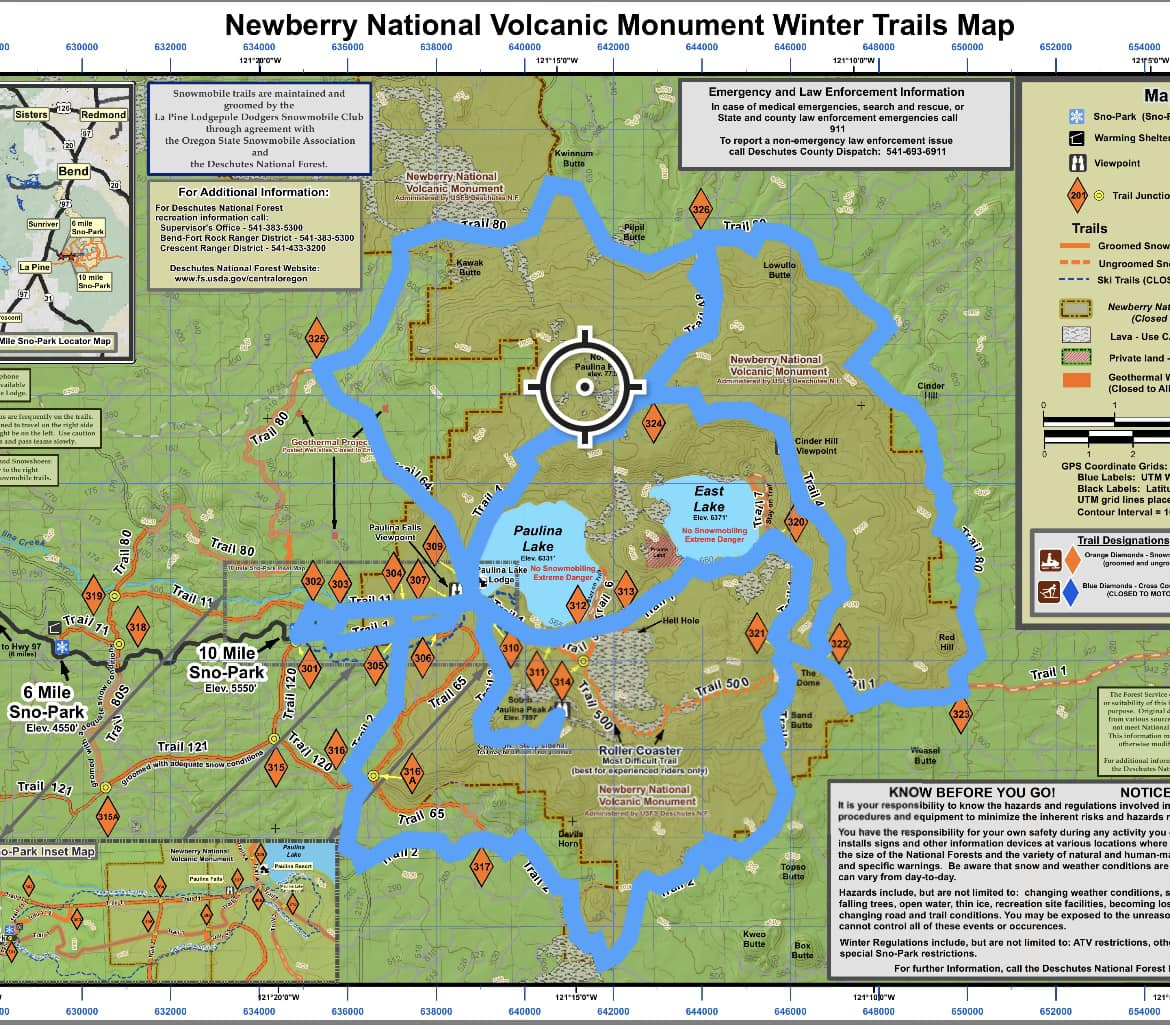 ---
Grooming Report for Wednesday, January 11, 2023
The temperatures went down this week and the Lodgpole Groomers hit the trails- the map shows the trails we groomed this week. We also cleared most of the trees impacting trails in the Park. Snow depth is still pretty good, but we need a good snow storm.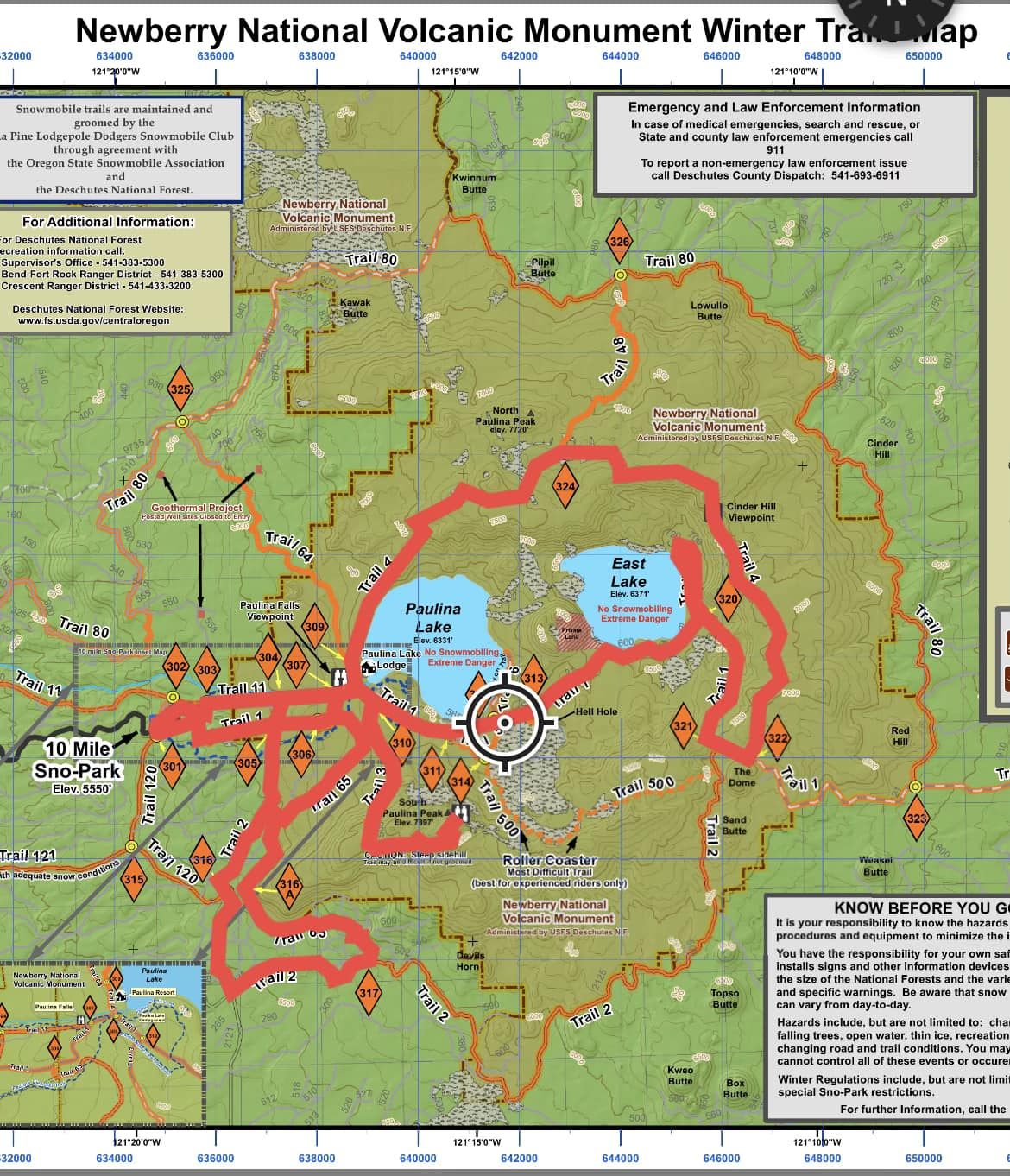 ---
Grooming Report for Tuesday, January 10, 2023
Dennis and Rick groomed all of trail 65 and then back to shed on trail 2. They also took care of about 200 of these "leaners" but suspect many more on the east side of intersection 317.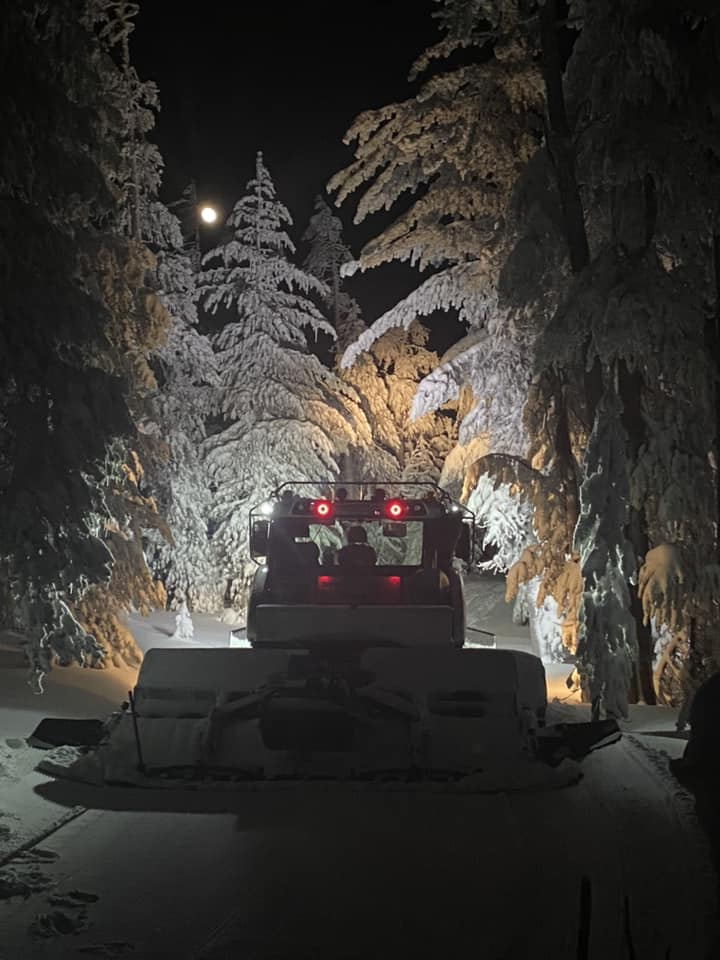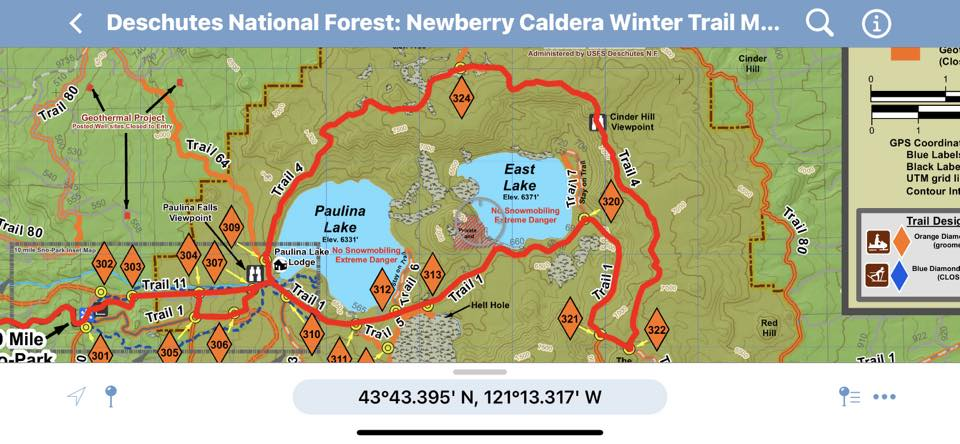 ---
Grooming Report for Friday, December 30, 2022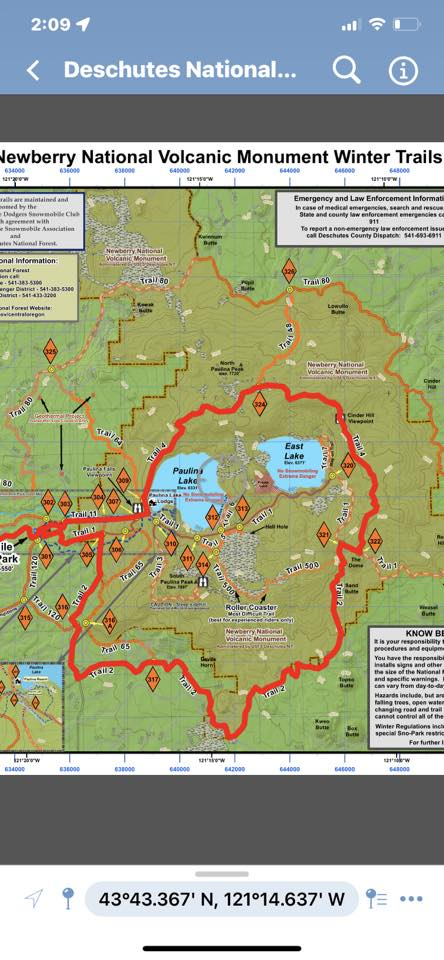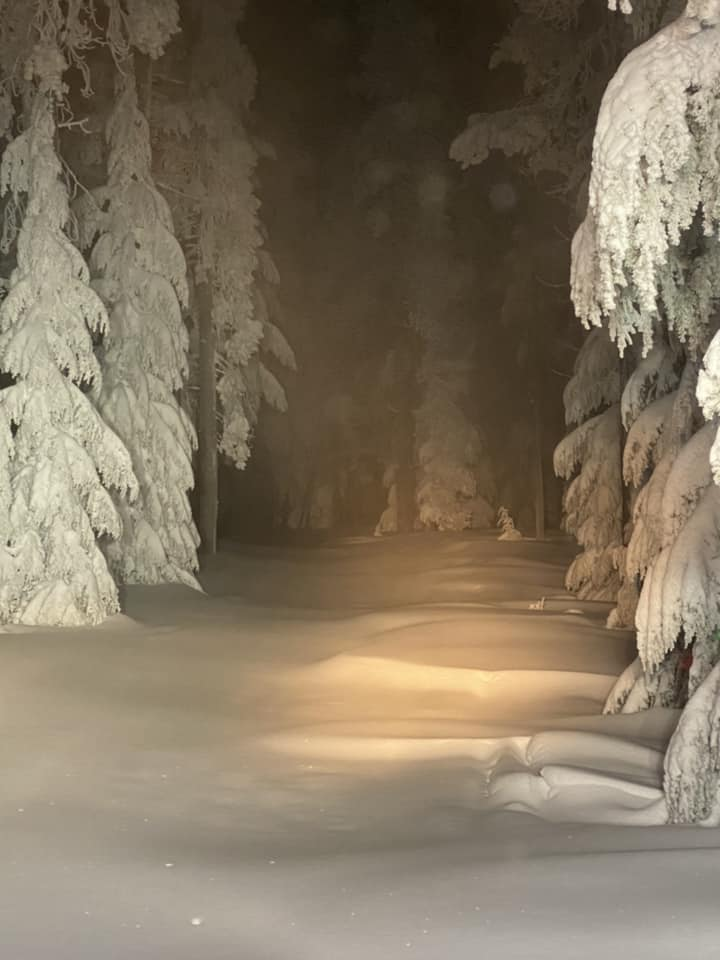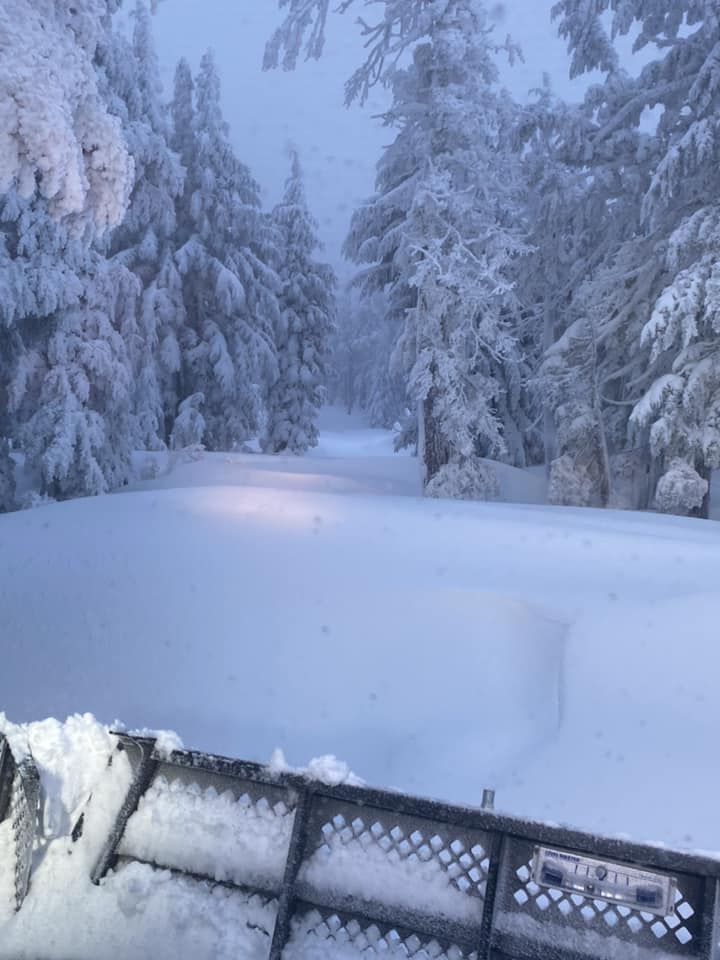 ---
Grooming Report for Friday, December 23, 2022
We, here at Paulina, are in the same boat (no pun intended) as the Bend club. However, the latest models are showing that the rain that is coming on Tuesday night and Wednesday may turn out to be a significant snow producer instead. If that holds true, you can bet your last quart of 2-stroke oil that we will be back at it on Wednesday

---
Grooming Report for Wednesday, December 21, 2022
We made a lap around trails 11, 4, 48, 80 and 64. Despite the warmer temps the snow was very workable and the finished product turned out great.
I ran across a young mom with an infant on her hip and a toddler in tow. She was walking down trail 4 and still about a mile from the lodge. She told me her sled was stuck a mile up the trail and her husband's sled was stuck a mile after that and she was going for help. It was a half hour before sundown and I'm pretty sure there
were no other riders on the mountain. All is good but I'm still shaking my head.
On another note … The 4WD's have been having fun on 80 but they're bermed out now.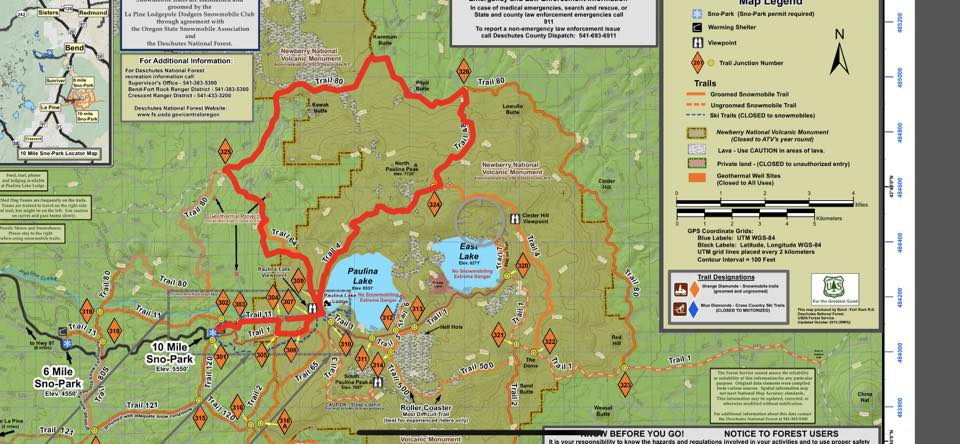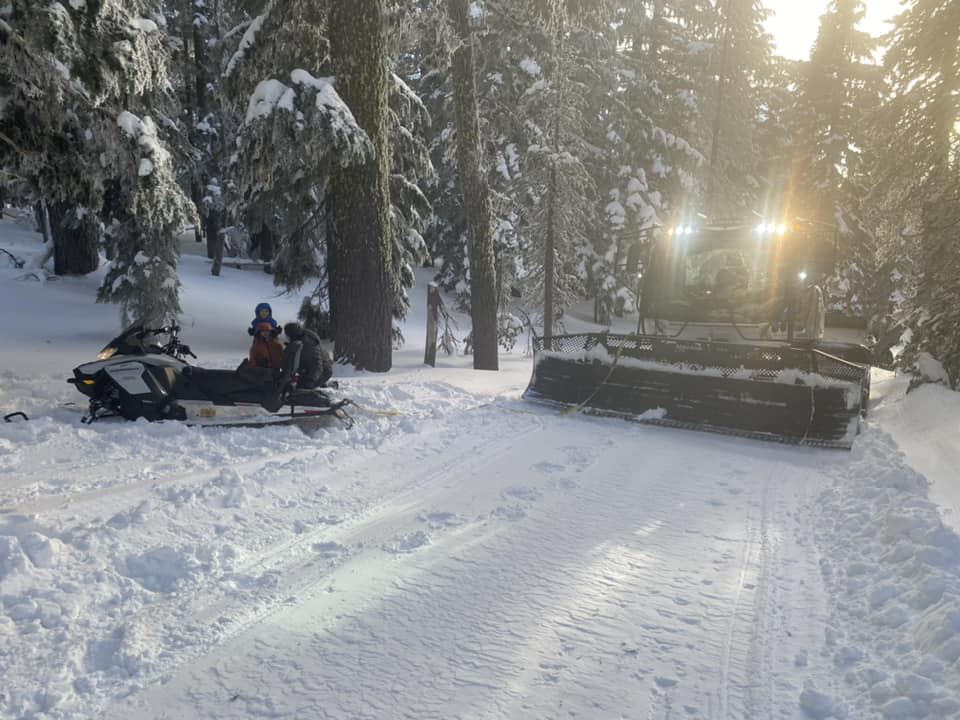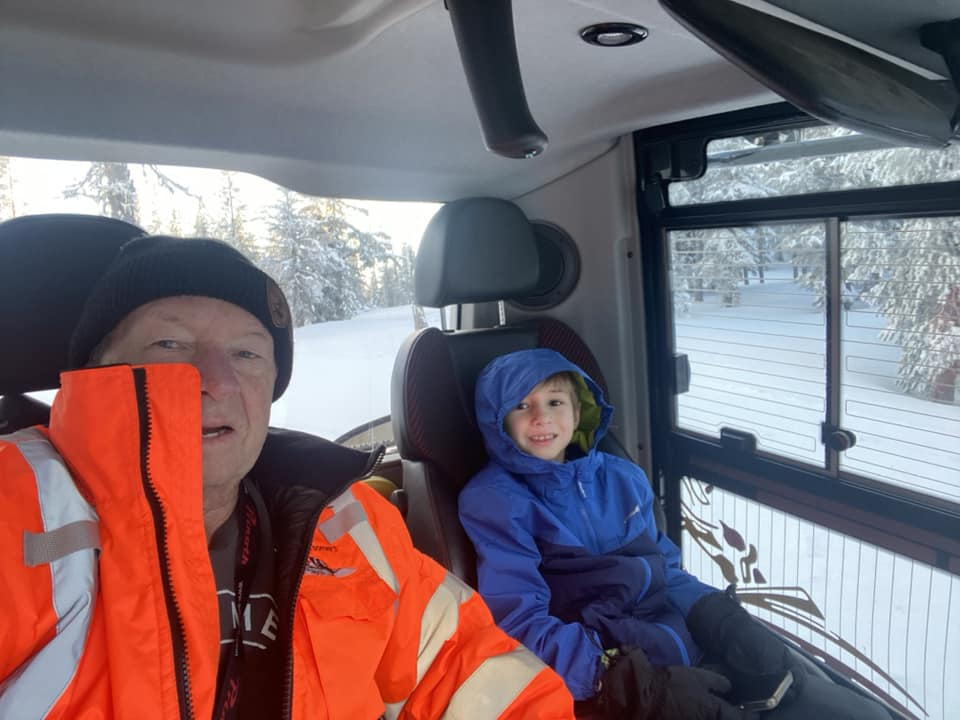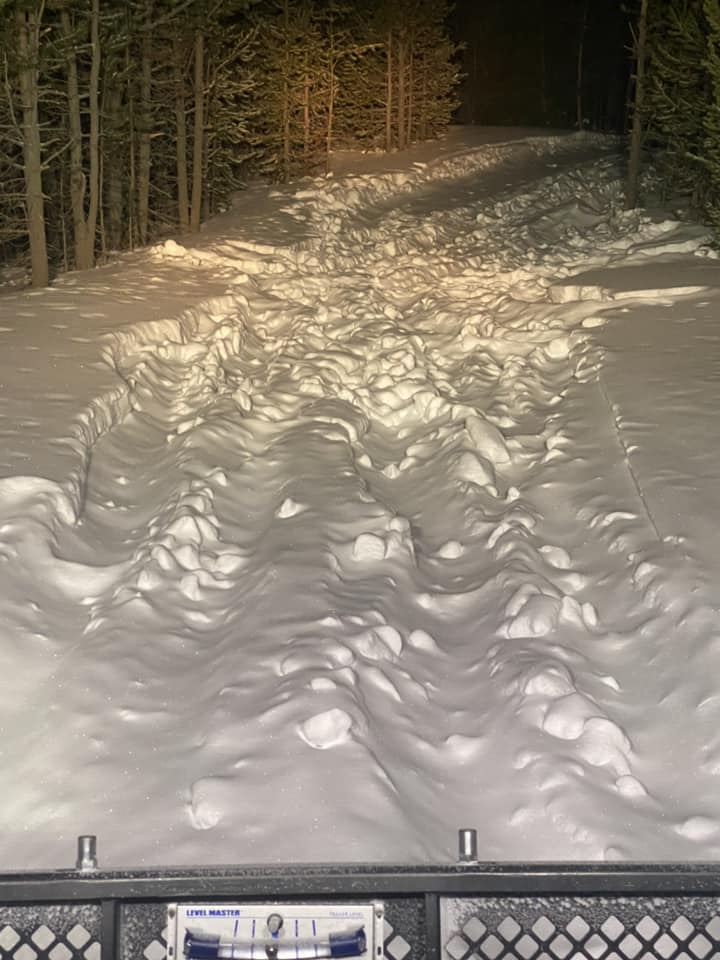 ---
Grooming Report for Sunday, December 18, 2022
Many of the lower trails were groomed yesterday morning … 65, 120, 121, the south end of 80 and the bottom of trail 11 to connect Six Mile Snopark. Not much snow at those lower elevations and you may need to ride around the upper gate on 11 due to some lock problems on the gate. This will provide a great base for when we get more snow.
---
Grooming Report for Friday, December 16, 2022
Trails 11,4, 48 and 1 were groomed tonite. Trail 48 and the east side of 4 have some rough spots so travel with care. The cat is struggling with the uncompacted snow when climbing. This problem will resolve itself with another pass.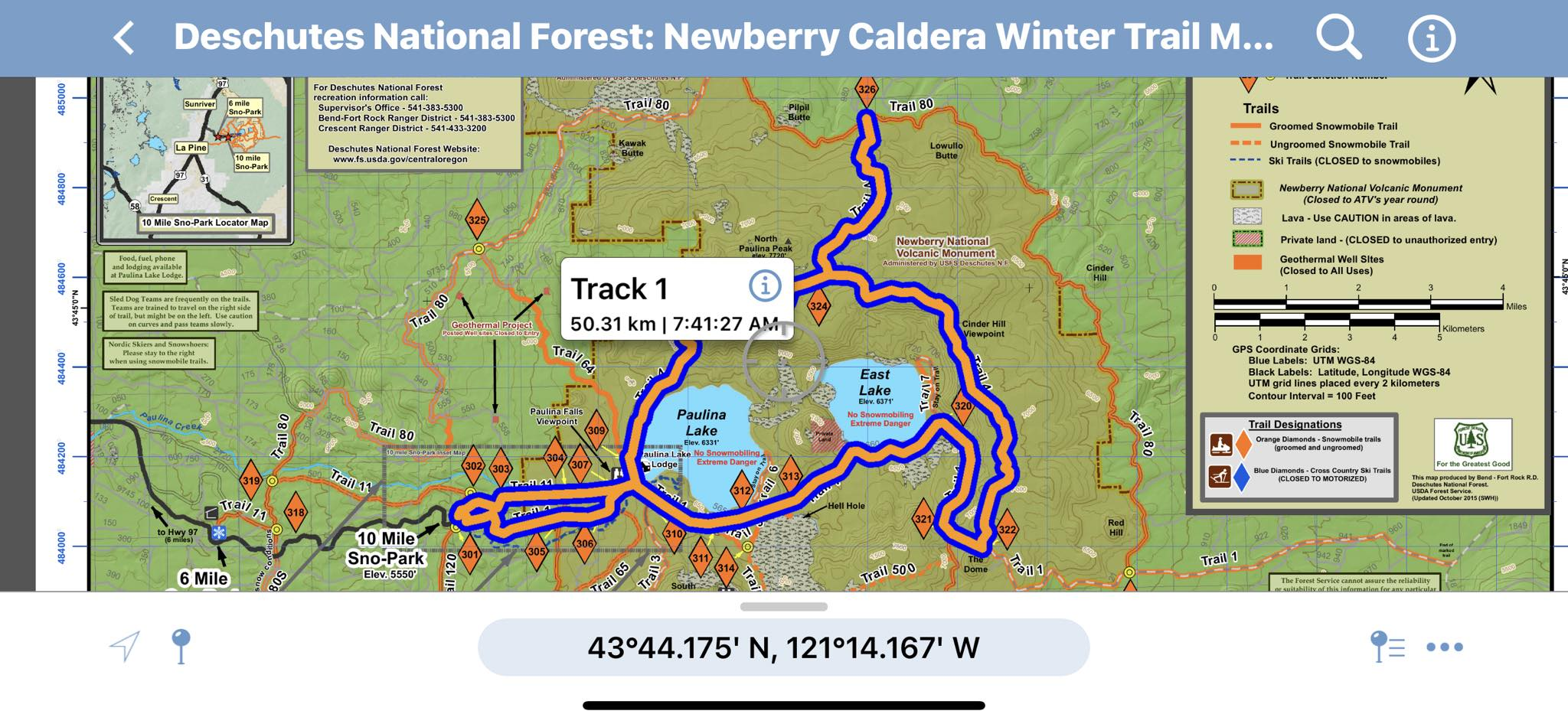 ---
Grooming Report for Thursday, December 15, 2022
Last night's grooming route is shown by the brighter orange highlight, trails, 1, 2, 7 and 11.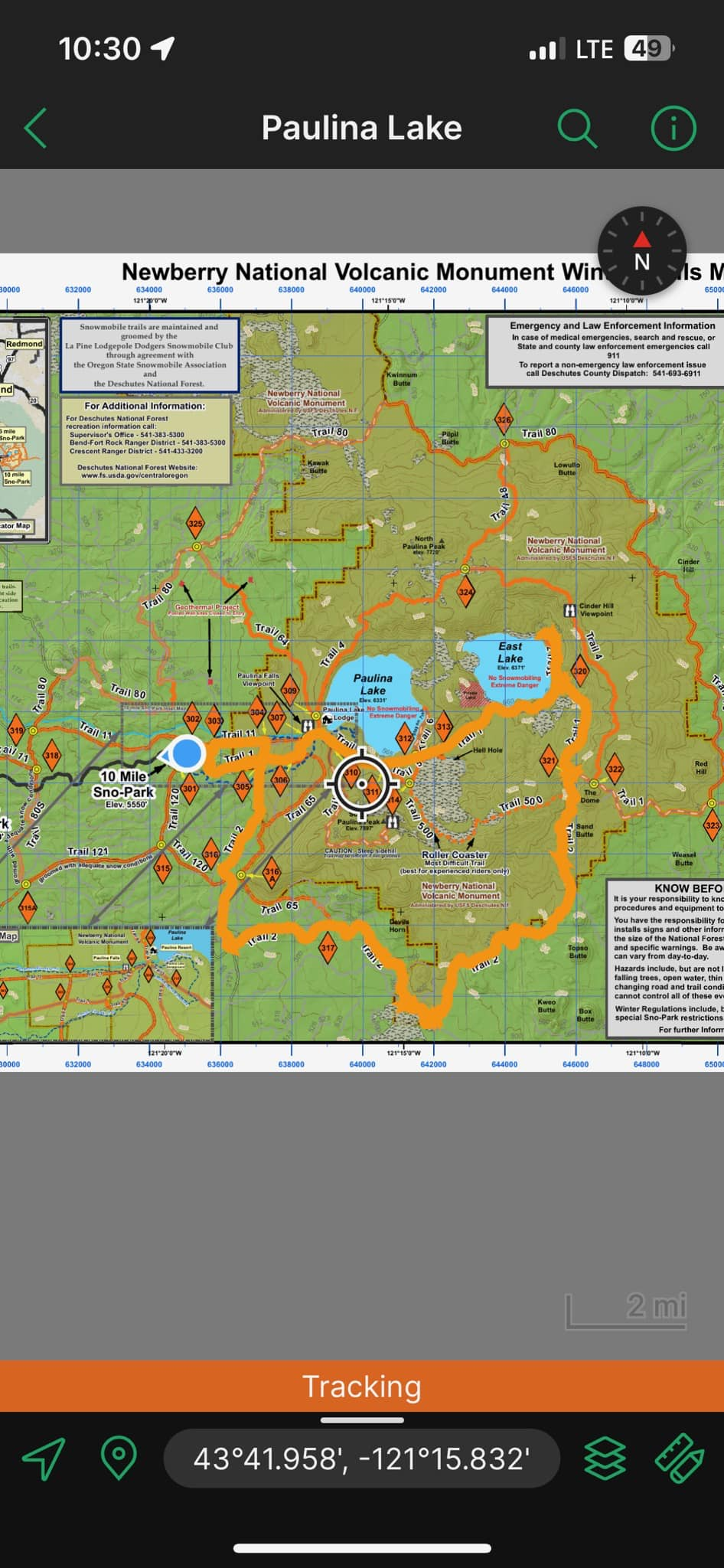 ---
Grooming Report for Tuesday, December 13, 2022
WARNING:
Dennis was grooming Trail 3 to the peak this morning and a small avy occurred in front of the cat. This is where the big road cut on the west side of the peak road is but there are other areas that are just as prone to this. Many of these areas are showing classic signs of instability including stress cracks and small slides. Please ride responsibly and if you travel up the peak road, cross these areas one sled at a time with an observer paying close attention.
Wear your beacon and air bag if you have one and carry your probe.
DO NOT RIDE THE PEAK ROAD ALONE!!!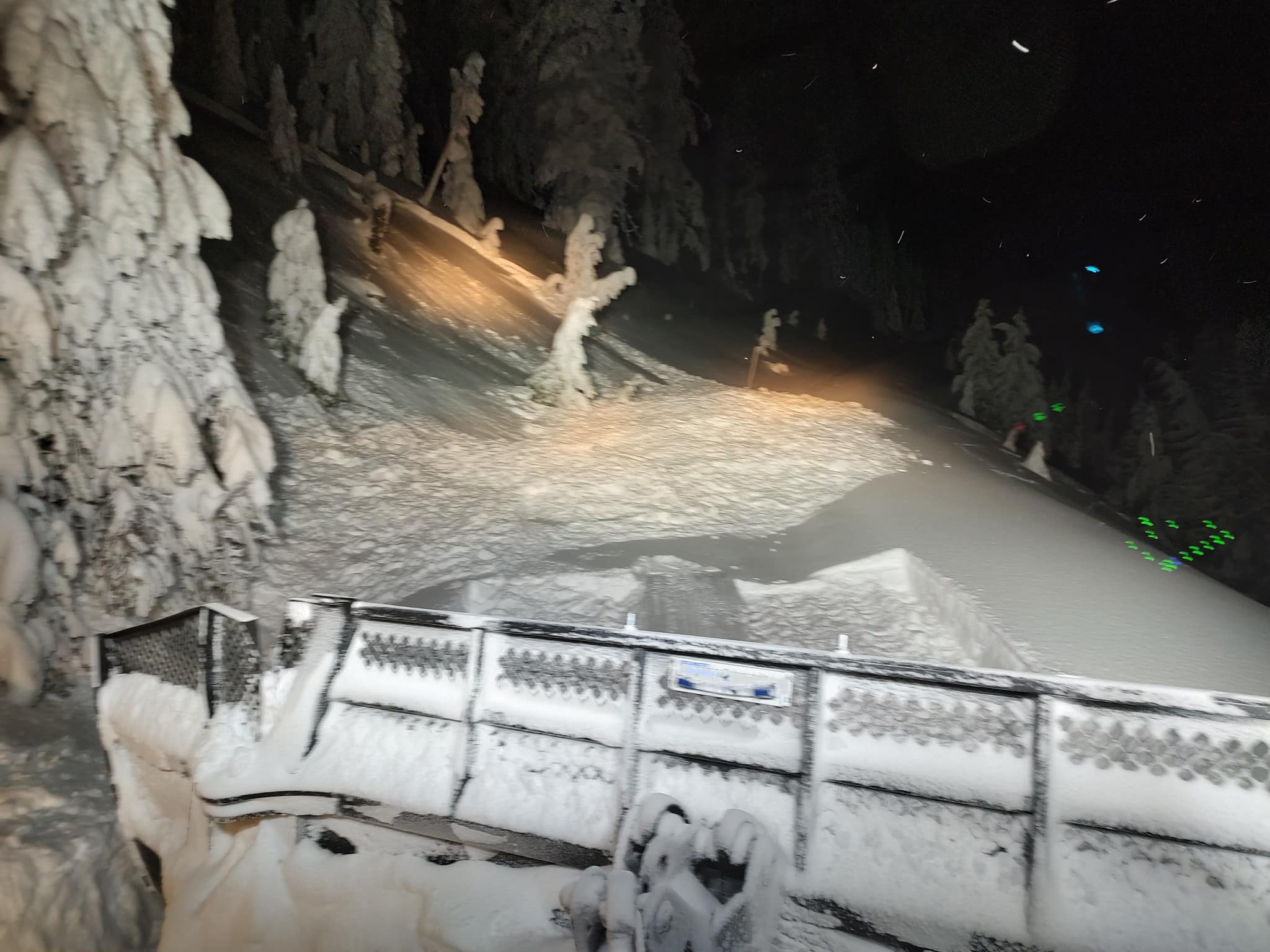 ---
Grooming Report for Monday, December 12, 2022
Trail 1 and 11 are groomed, Trail 4 is groomed up to 48, Trail 3 is groomed up to the peak, Paulina Lake Road has been plowed, both warming shelters are open and parking lots are cleared, the beacon checker has been installed for the season … we are open for business!

!